There are many fun facts about Minneapolis that you may not know. Here's a random sampling. For instance, the Minneapolis Skyway, spanning 69 downtown blocks, is the longest continuous skyway system in the world. Did you know that the Minneapolis Public Library was the first library in America to separate its children's books from other sections?
You may be surprised to learn that Minneapolis is one of the most tech savvy cities in the country—they were among the first in the U.S. to use wireless internet and Geek Squad was founded there. Most of us are aware that there are many lakes in Minnesota but did you know there are over 20 lakes within Minneapolis' city limits, leading to its well-deserved nickname "city of lakes"? And last but certainly not least, that Charles Schulz, the creator of the Peanuts comic strip, is a Minneapolis native.
Now here are the 'not so fun' facts about Minneapolis. According to currentresults.com from October to April, Minneapolis can remain below freezing all day long. The city typically has 69 days a year when the temperature never rises above 32 degrees Fahrenheit. And if that isn't enough, the average annual snowfall is 54 inches. Between the consistently cold temperatures and the snowy winter weather in Minneapolis, radiant floor heating is a welcome addition to warm up any room in the home. Here are the facts to help you make radiant heat a reality in your home.
The Cost for Transforming your Kitchen with Radiant Heat
These Minneapolis homeowners had long wanted to upgrade their kitchen so when it came time to fulfill their dream, it made sense to enhance their project with radiant floor heating. The cost was $798 for a 1.5' x 56' TempZone™ Flex Roll to heat 84 square feet of the beautiful wood floors in this medium-size kitchen. That equates to just $9.50 per square foot! See floor plan.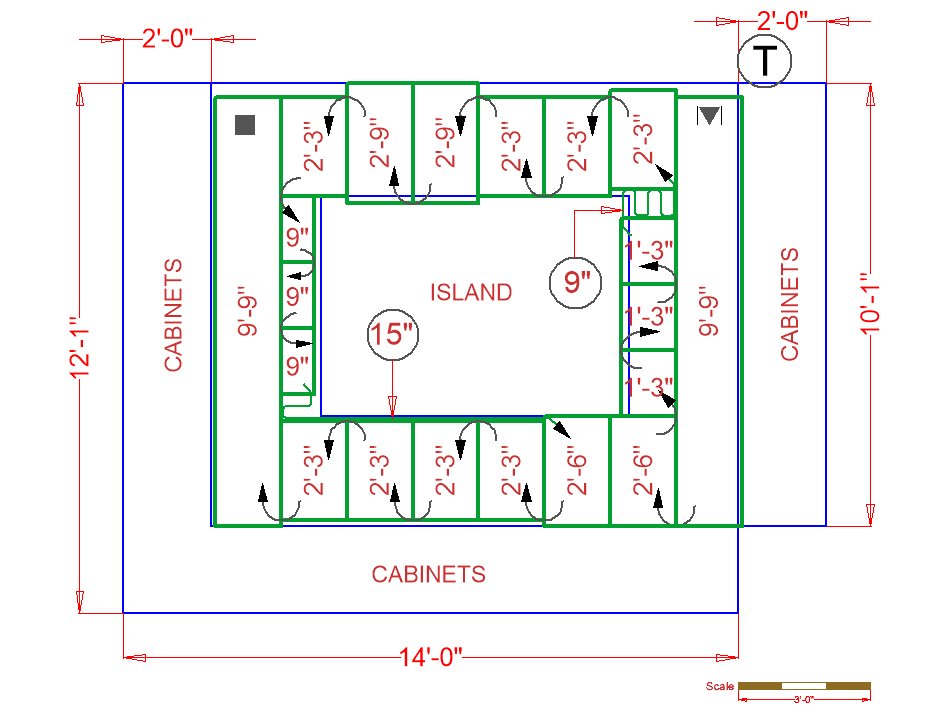 Furthermore, the cost to operate the system is relatively low. It costs 53 cents a day to heat the kitchen for 8 hours, according to WarmlyYours' Energy Use Calculator. This tool factors in the average kWh cost in Minneapolis of approx. 12 cents. During the coldest month of the year, it costs $47.56 to run the system. All year long, it's estimated to cost under $225, according to WarmlyYours' Heat Loss Calculator. A small price to pay for the cozy comfort it brings to one of the most active rooms in the home!
When it comes to radiant heat, it doesn't end with the floors. WarmlyYours also offers Countertop Heating to take the chill off cold stone and granite counters. The best part is that you can add the heat underneath your existing counters so it's easy to install without any remodeling.
Your Free Instant Quote and Installation Plan Make It Easy!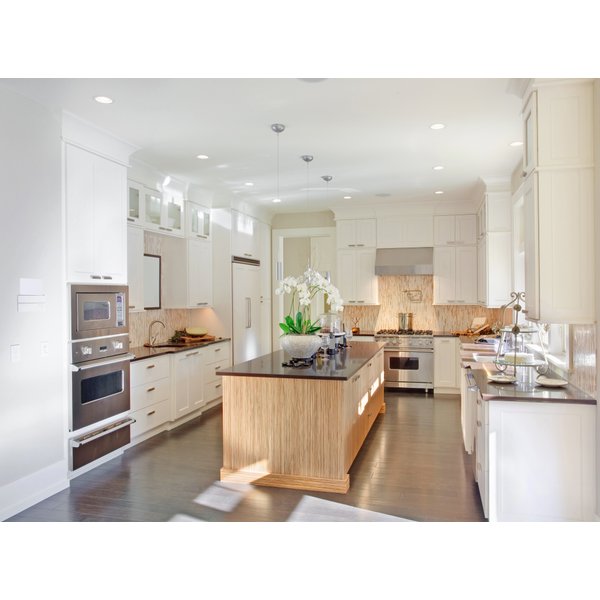 To find out how much it would cost to install electric floor heating in your kitchen or any room in your home, you should visit www.warmlyyours.com and check out the Instant Quote tool. After entering some information about your project, the tool will result in a quote that shows the recommended products and their respective costs.
Once you have your quote, we also suggest that you get a custom installation plan. This plan will detail how the product should be installed, including an electrical plan for your room. To get a custom installation plan, you can submit a floor plan online or contact a WarmlyYours sales representative at sales@warmlyyours.com or 800-875-5285.
Once you begin installation, if you have any questions, you can feel free to contact our technical support team at 800-875-5285. Our team is available 24/7 to help you with any installation questions you may have whenever you need assistance.
Articles you may be interested in:
Do You Know The Costs Of A Heated Philadelphia Bathroom?
Find Out Why In-Floor Heating Is Ideal For Basement Remodeling
What Does Radiant Floor Heating Cost In A Washington DC Living Room?
Sources:
movoto.com
currentresults.com
---
Tell us About your Project
Our team of Radiant Experts is ready to help! Just tell us a little about yourself and your project to get started.
---
Did you find this post helpful?
Let us know by giving it some applause.
---
---