You might have noticed that home prices in Philly are sky-high, and you're not alone. In fact, MarketWatch and Corelogic explain that Philly is the 7th most overvalued real estate market in the United States. For the past couple of years, home prices have gone up 16.7 percent and that "gives Philadelphia the dubious distinction of having the fastest home-price appreciation of any town on the top-10 list," according to BizPhilly. Marilou Buffum, past president of the Greater Philadelphia Association of Realtors advises not to count on the old rule of "the farther out you go, the less expensive it is" to hold true for the Philadelphia suburbs, because it only gets more expensive. With the median home value in Philadelphia sitting at $120,100 - Zillow predicts the home prices will rise 2.7% within the next year.
Philadelphia is a typically temperate city on the east coast of the U.S. and its situation at an elevation 40 meters above sea level makes the weather of the city very changeable. Usually, Philly is cold in the winter and the winter time records indicate temperatures by day reach 40.8°F (4.9°C) on average falling to 25.2°F (-3.8°C) overnight. Not to mention, people in Philly experience some winters that bring only light snow, while other winters bring several major snowstorms. This makes WarmlyYours' radiant floor heating the perfect solution to keep Philadelphians warm all through winter, when the frost covers the edges of the windows and snow falls steadily from the dark, clouded sky. With the addition of radiant floor heating, you'll be able to turn any room into a warm sanctuary, offering respite from the cold weather outside.
Integrate Radiant Heating Into Your Bathroom And Relish The Warmth And Luxury
In this new homeowner's case, adding radiant electric heat to a large bathroom was a very affordable way to bring the welcoming warmth and comfort of floor heating to their routine. To incorporate floor warming, this Philadelphia homeowner installed a 1.5- by 43-foot TempZone™ Flex Roll in their 93-square-foot bathroom for $645.00 at a cost of just $10.00 per square foot (see floor plan).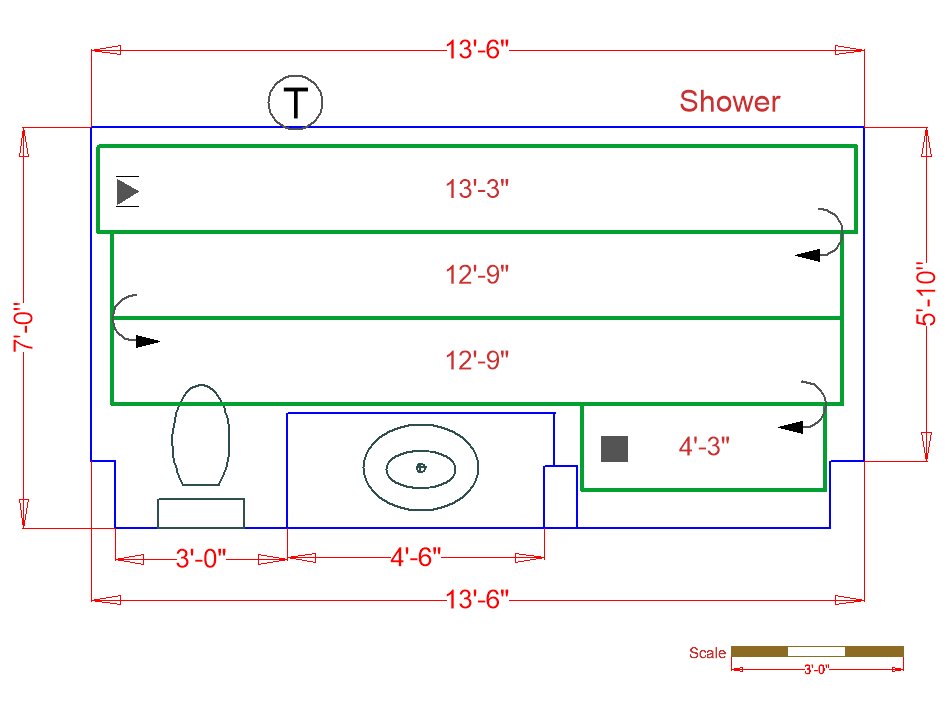 Now, let's take into account the cost to operate the system. WarmlyYours' Energy Use Calculator shows it only costs 32 cents per day to heat this bathroom for four hours a day and our Heat Loss Calculations suggest it costs just $79.12 to heat the bathroom during January, the coldest month of the year.
What Are You Waiting For? Get Your Free Instant Quote For Your Bathroom!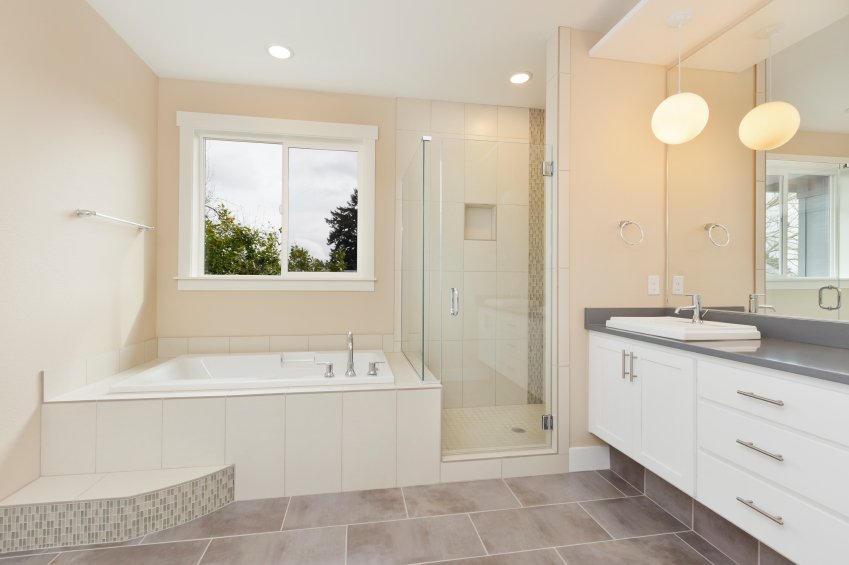 In case you're wondering how much your bathroom or any room where you desire floor heating will cost, you can use our Instant Quote tool to find out. By simply entering your project information, you will receive the recommended products along with their cost. In addition, our SmartPlan™ installation plan will specify all the relevant information you will need to get your project underway. To obtain a custom installation plan for your room, you can submit a floor plan online, send it to your account manager via email (sales@warmlyyours.com) or fax at (800) 408-1100.
Believe you can and you're halfway there! If you are a DIYer and prefer installing the system yourself, we've got you covered too by offering 24/7 installation support to guide you through each step of the process! Our technical experts are available day and night for your convenience at (800) 875-5285. WarmlyYours is there for you every step of the way, day or night to keep you warm and toasty and make sure you don't come home to a bathroom that's almost as cold as outdoors.
Articles you may be interested in:
How to Transform Your Bathroom into an In-Home Spa
Radiant Heat Roundup: The 10 Best WarmlyYours Customer Stories
5 Ways to Make Your Bathroom Comfortable All Season Long
Sources:
phillymag.com
zillow.com
bestplaces.net
---
Tell us About your Project
Our team of Radiant Experts is ready to help! Just tell us a little about yourself and your project to get started.
---
Did you find this post helpful?
Let us know by giving it some applause.
---
---