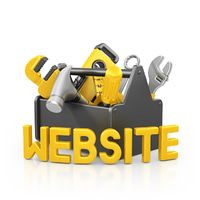 Whether building a website for your company or maintaining an existing site, the About Us page is crucially important for potential customers. Statistics have shown that it's one of the most visited website pages. That fact alone makes the About Us page a company's make or break page. Your goal should be to create an About Us page that gives potential customers the facts they need to feel confident in choosing your company.
Here are a few key ways to improve your About Us page:
1.    Begin with the customer's needs 

Talk about what benefits and solutions your company offers to its customers. Most first time visitors want to know the history of the business and real capabilities.
2.    Give facts

Many About Us pages are filled with adjectives like visionary, outstanding, world-class, cutting edge. Although this may be true, you need to prove it with facts. 
If your business is visionary, talk about what innovative products you've developed. Allow the customer to decide if your company is visionary, outstanding, on the cutting edge, etc. 
If you are a new business and don't have a lot of facts yet, you can describe your business hopes and goals and how you plan to achieve them.
3.    Don't try to be something you're not

Don't add "fluff" to your About Us page.  This tends to happen with smaller companies trying to sound big. As a smaller company, be honest about who you are and use it to your advantage. Generally speaking if you have a smaller business, describe how new clients will benefit from a small company, allowing each customer more individual attention.
4.    Use real photos



Always use real photos of people and places. If not possible, then don't use any photos.  Stock photo's are too easy to spot and can hurt your credibility.
5.    Streamline your accolades

Awards add to your credibility so choose the ones that will have the most impact on potential customers. The same goes for certifications; select those solely based on their relevance to your clients.
6.    Never Stop Updating



A great About Us page should always be a work in progress. Update your page whenever you open new locations, enter new markets, land major customers, and add expertise. Make sure all the information is current to your company's profile as it evolves. 
7.    Pop Quiz

Ask someone who knows little to nothing about your company to take a look at your About Us page. If they can't answer the 5 Ws (who, what, when, where, and why), then your page needs some more work.
Writing an About Us page for your company should be simple. Don't make it more complex than it needs to be. Remember to use plain language when describing your company. Stick to facts, figures, and real accomplishments. Besides, objective information is much easier to write and much more believable. Potential customers want and deserve the opportunity to decide if your company is the best choice for them. A well-written and carefully managed About Us page can influence customers to choose you!
Like this post? Subscribe for regular updates
Make sure you don't miss out on the latest news in radiant heating by subscribing to our blog. We'll send you an email with links to the newest posts from WarmlyYours.
We won't share your information and you can unsubscribe at any time with a single click.
---
Did you find this post helpful?
Let us know by giving it some applause.
---
---