When renovating a bathroom, it's sometimes hard to settle on which direction to go. Of course you'll want the design to be gorgeous, trendy, and also functional. Many stunning features are on tap for 2023. Including one or more of these will make your bathroom design stand out from the norm. These hot 2023 bathroom design trends will add to your enjoyment of the space and increase the value of your property.
Freestanding Tub
To add a luxurious look to your bathroom, you can't ever go wrong with a freestanding tub. Whether your house is modern or traditional in design or anything in between, a freestanding tub is a fabulous choice. Such a bathtub will always elevate the look of your space.
You'll have more options than ever before with these types of tubs. Freestanding bathtubs now come in multiple sizes, styles, and even colors, so you can choose just the right look for your home. Even in a small space, a freestanding tub is an asset and will add beauty to the rest of the bathroom. In a large bathroom, you can choose a bathtub big enough for two. With traditional decor, opt for a beautiful clawfoot design. With more contemporary decor, a gorgeous pedestal tub makes an excellent choice.
Curbless Shower
Showers have come a long way, from shower-tub combinations to freestanding versions, and then frameless showers.
Now curbless showers, also called open showers, are the focal point of many bathroom design trends. A curbless design has no lip on the floor to mar the look or to trip over. This design has been growing in popularity with homeowners and will soon become a standard in many new homes. Not only does it make the shower more accessible for everyone, young and old alike, but it also looks simply stunning.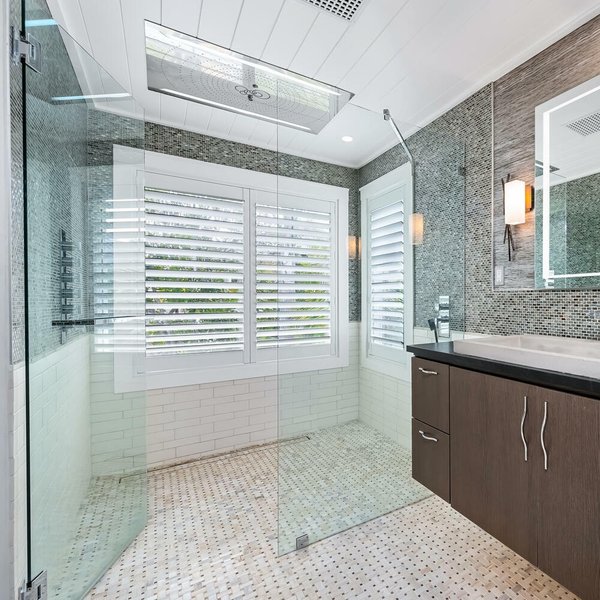 With a curbless shower, you can run the same tile in the shower that you have for the rest of your flooring and create a seamless look that gives the visual impression of more space in the bathroom. This is because the continuing floor tile will make your bathroom feel like it has a lot more depth and is more open because the area will no longer look sectioned off.
Wet Room
Expanding on the curbless look, more and more homeowners are opting for a wet room type of design in at least one of their bathrooms. Having such a space where the bathtub and the shower are both located together behind glass is super stylish.
Because tiling covers the entire area from the walls and floor to the ceiling, that space also can look quite dramatic. This type of bathing area is easily accessible, just like a curbless shower. With a wet room, however, you have ample space where you can let your creativity shine.
You can use different design options, such as creating a natural stone or concrete bench, for example. You can also use part of this area as a green space for live plants, which will bring the beauty of nature inside of your home. Keep the design simple or go all out and create a real oasis.
Floating Vanity
Even a large bathroom can feel cluttered if too much floor space is covered up (and this problem is greatly exaggerated in small bathrooms). A fantastic way to avoid this is with a floating vanity.
With this particular design, the cabinetry is off the floor. When you expose more floor space, your bathroom instantly looks more spacious and inviting. With the choices of wood, coloring, and hardware available, you can match any design style for a great result.
Choose flat-paneled, glossy white cabinets without handles or knobs for an ultra-modern contemporary design. Reclaimed wood with pewter or wrought iron hardware looks marvelous in country decor. Cherry wood with brushed nickel or French gold pulls and knobs fits nicely with traditional decor.
LED Mirrors
Mirrors will always play a central role in bathroom decor. Simply changing out your mirrors can significantly update the look of your bathroom.
For example, an LED mirror is a fabulous addition to a bathroom. This type of lighted mirror will make your space look quite chic. The light is warmly diffused by frosted glass, creating an elegant appearance that you will love. No electrical wiring will show on these mirrors, which makes their appearance quite streamlined.
For a master bathroom, get a matching set, one over each sink. If you have a double vanity, you can even line up three in a row to make the area look longer and increase the lighting in the bathroom.
Using LED lights consumes a lot less energy than standard lighting, which is a definite advantage for homeowners and a good reason to add these mirrors to one or more of your bathrooms or powder rooms.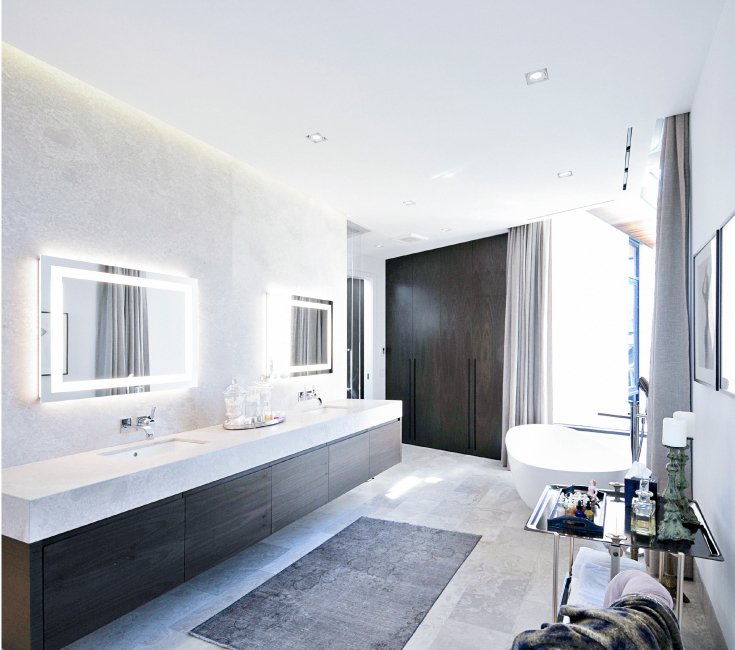 Natural Light
Nowadays, there's no such thing as too much light and natural light is a great, energy efficient, and healthy option compared to just adding more light fixtures.
Regardless of the size of your space, allowing additional sunlight into your bathroom will make it appear more open and airy. One fabulous way to add natural light is by installing one or more skylights if the design of your home allows it. You can place one over the bathtub and even one in the toilet room if you have a separate space for your flush toilet.
A skylight will keep that small area from feeling too claustrophobic. You can also increase the size of your current windows to allow in more light.
You can even install a gorgeous, fixed picture window on the wall next to your freestanding tub to provide a great view and to let in the maximum amount of natural light. Install plantation shutters over the window to give you optimal control of the light that you allow in and to complete the desired look for your interior design.
Feature Wall
An excellent method used to update the appearance of any bathroom is to add a feature wall, which will immediately create a focal point in the room.
Choose one of the walls adjacent to your freestanding tub for the best look. One great option for a feature wall is stacked stone halfway up the wall, which will add texture and interest to your bathroom. Horizontal wooden planks from floor to ceiling are also an excellent choice to add a natural, warm look to your space. Or you can opt for textured paint to create a faux finish that looks like marble, suede, or even bricks.
You can also create a feature wall with tin tiles, which has become a growing trend. These tiles can be left natural-looking or painted any color that you like to highlight their pattern and design.
Towel Warmer
You don't necessarily need to do a full renovation to your bathroom to make changes that will increase its functionality. A towel warmer is an excellent example of an addition that everyone will love to use.
And if one thing has stood the test of time, it's that nothing feels as luxurious as wrapping up in a warm towel after a shower or bath, especially when the weather becomes cool outside. Once you are in the habit of using a warm towel, you won't ever want to be without one.
You can even use this type of warmer to heat your bathrobe. With this feature, you will feel relaxed and toasty warm the entire time you are in the bathroom.
There's a number of different models available from wall mounted models to freestanding options that are moveable. There's even dual connection options that can be modified from their default plug-in connection to hardwired, which allows you to "test" out the location of the towel warmer in your bathroom before committing to the more involved electrical connection.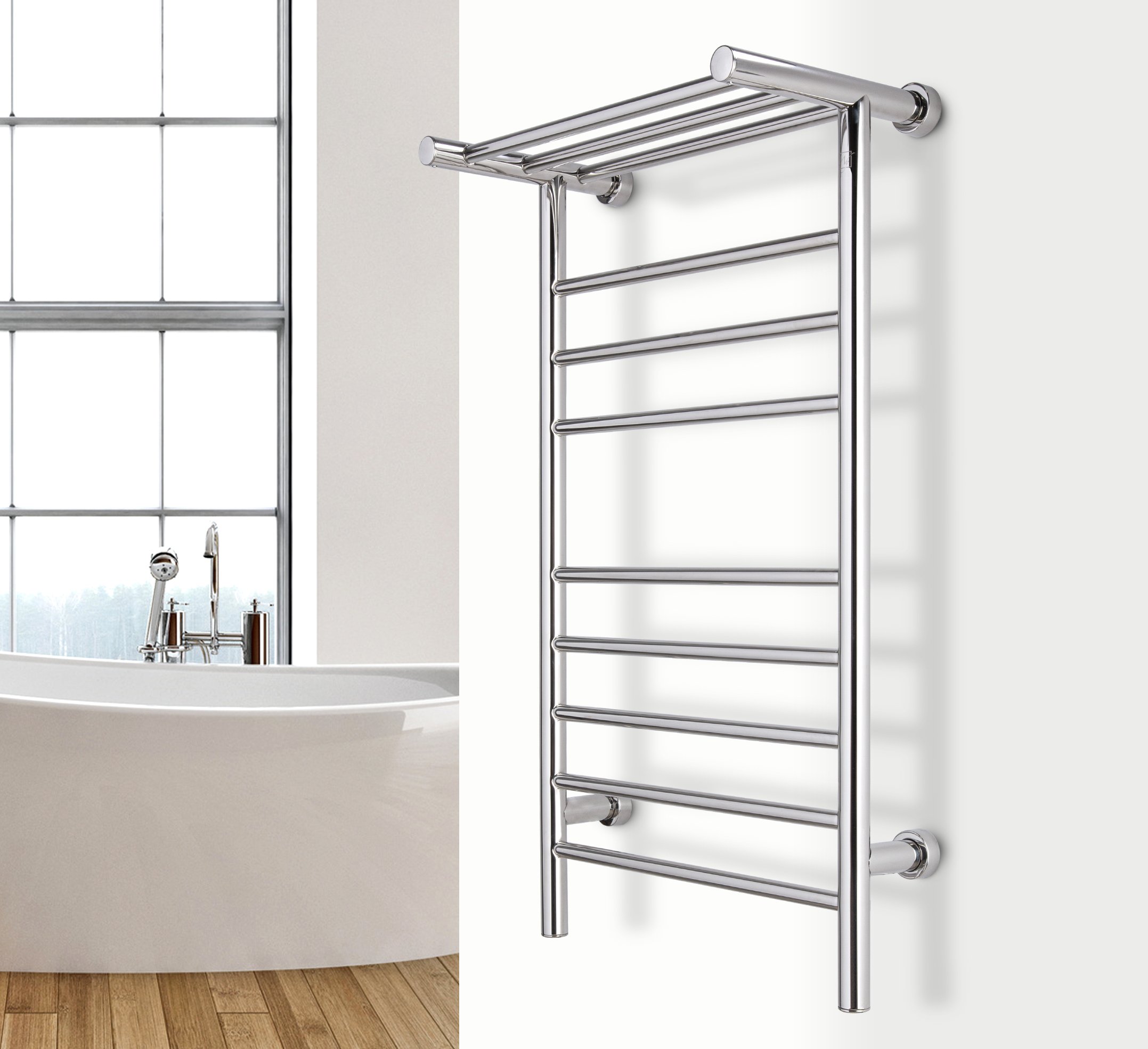 There's also a huge variety of options regarding finishes for towel warmers, ranging from more standard fare like polished or brushed steel to more exotic options like matte black or even gold.
Mirror Defogger
Trying to wipe down a mirror that has fogged over can become quite frustrating and time-consuming when you're trying to get ready for work in the morning or are preparing for bed at night.
With an anti-fog bathroom mirror system, you can make your life so much simpler. No more trying to find a clean spot so you can see enough to shave, put on makeup, or get your contact lenses placed correctly. You won't have to contend with smears or streaks. You can merely go about your business with no hassle or delay. A mirror defogger is one bathroom feature that everyone will rave about in your home.
Floor Heating
One bathroom trend that you and your family will love is installing radiant floor heating. A warm floor feels great on your feet and creates a spa-like experience. With radiant heating, the heat provided will be evenly distributed (unlike air-based heating systems) so you're comfortable at all times.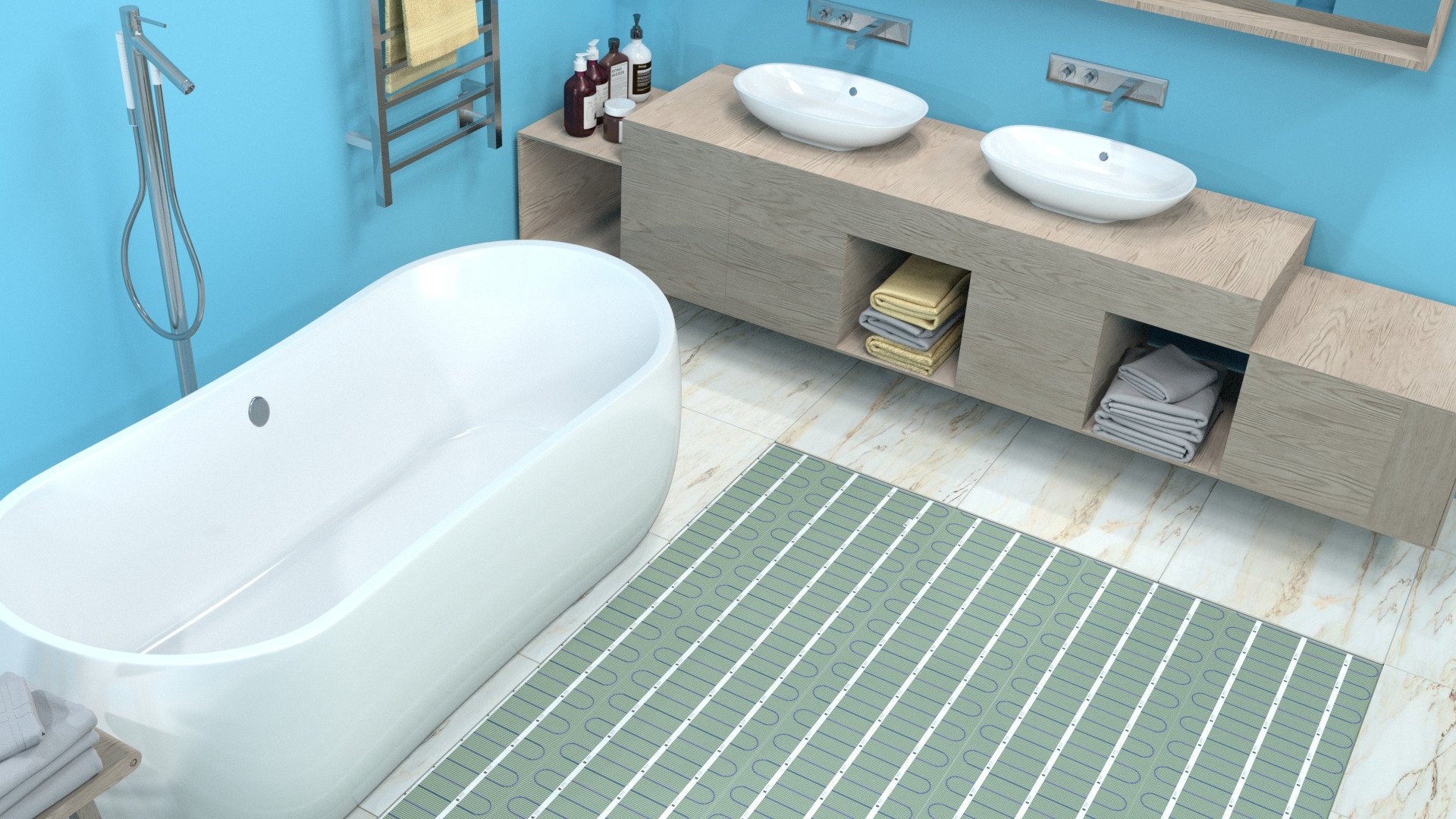 Radiant heat is energy efficient with no maintenance required, making it an excellent investment. Electric floor heating systems are usable under a variety of floor surfaces found in bathrooms, including tile, stone, and marble. Having heated floors in your bathroom will significantly increase the value of your property and is a huge selling point if you decide to move out of your house anytime in the future.
If you're interested in more information about electric floor heating, please contact us today. Our team consists of some of the radiant industry's most experienced and well-trained engineers. We will discuss the benefits of radiant heating with you and can help you decide if it's the right choice for your home.
---
Tell us About your Project
Our team of Radiant Experts is ready to help! Just tell us a little about yourself and your project to get started.
---
Did you find this post helpful?
Let us know by giving it some applause.
---
---