Lake Zurich, Ill., Sept. 27, 2022— WarmlyYours has launched a new touchscreen multi-zone control for use with electric snow melting systems.
The ZoneBraker Touchscreen Multi-Zone Snow Melting Controller comes with intuitive touchscreen operation along with in-screen access to FAQs and a troubleshooting guide.
But perhaps the most important feature of the new control is that it allows for zoned control of the snow melting system. This means the total heating coverage can be broken into 4 separate zones. These zones can then be "turned on" independently. Zoned control like this means that the ZoneBraker can be used to operate a larger heating system since only one zone will be turned on at a time, which reduces the total power load. This is particularly useful for big projects where available amperage may be limited, like larger driveways or walkways.
Julia Billen, the owner and president of WarmlyYours said that the ZoneBraker control was developed based on customer feedback that was relayed to account managers.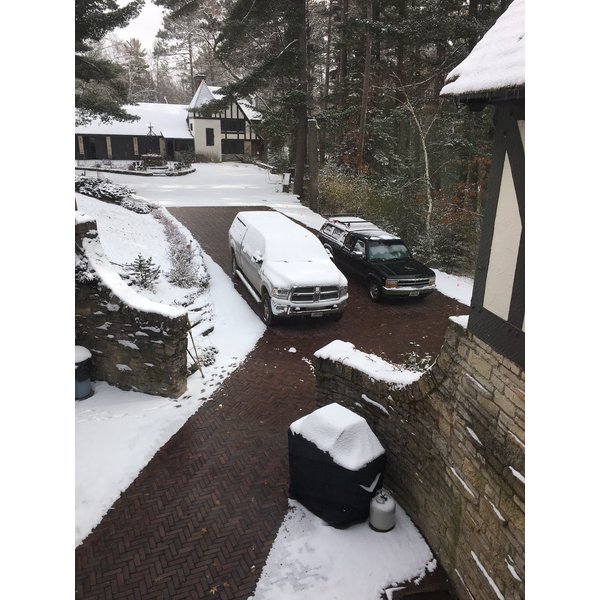 "The ZoneBraker was designed and built based on direct customer feedback. Our team, specifically Chad Braker, understood that our customers were looking for a control option for larger projects that was simple to use and reliable," said Billen. "So that was the jumping off point. The touchscreen operation and incorporated troubleshooting guide were also added based on customer feedback."
The ZoneBraker was named in honor of Chad Braker, who passed away in late 2020 after 13 years with WarmlyYours as an account manager. Billen said that his contributions to WarmlyYours were crucial to the company becoming a leading electric snow melting manufacturer.
"Chad was our first snow melting employee and he was happy to share that knowledge with everyone on the sales, customer service, and technical support teams," said Billen. "I think you could argue that Chad had perhaps the most significant role in popularizing electric snow melting in North America. I can definitely say that WarmlyYours owes a huge debt to him for the training he provided and the product improvements that he suggested which have led to massive growth for our snow melting product line."
###
Hi-res images are available upon request.
For over 20 years, WarmlyYours Radiant Heating has offered the industry's most innovative solutions in radiant heating technology, from our flagship floor heating systems and radiant wall panels to snow melting systems, as well as comfort products, including towel warmers, mirror defoggers, shower floor and bench heating, and countertop heaters. With locations in the United States and Canada, WarmlyYours provides unrivaled personalized customer support from start to finish, featuring measuring and design services, 24/7 technical support, and our No Nonsense™ Warranty.
For more information, visit www.WarmlyYours.com.
Media Contact:
Cameron Witbeck
Marketing Communications Manager
WarmlyYours Radiant Heating
590 Telser Rd, Suite B
Lake Zurich, IL 60047
cwitbeck@warmlyyours.com
P: (800) 875-5285 ext. 878
---
Tell us About your Project
Our team of Radiant Experts is ready to help! Just tell us a little about yourself and your project to get started.
---
Did you find this post helpful?
Let us know by giving it some applause.
---
---