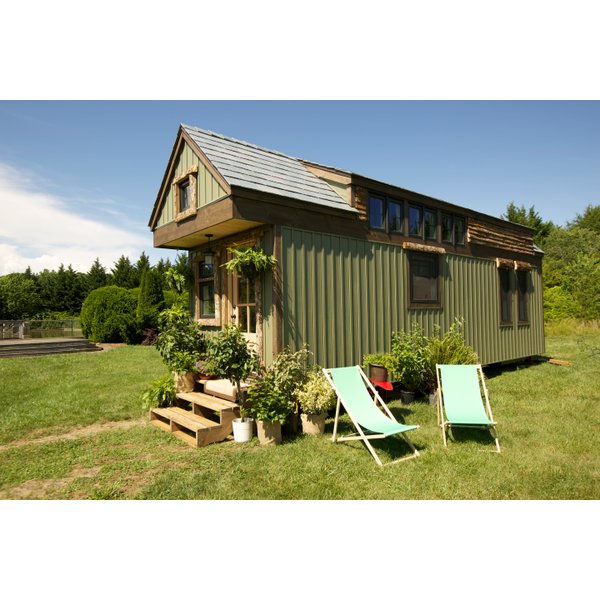 HGTV knows exactly what you want.
You want to make the most of what you have—your money, your time, your life. And sometimes, that means you have to start with less.
Maybe you've noticed all of the new shows coming out about tiny homes. These diminutive domiciles, and the tiny house movement as a whole, have made huge gains in popularity. Just check out any episode of HGTV's "Tiny House Builders," or "Tiny House, Big Living," and you will see scores of people who appreciate the fact that less really can be more. Especially when considering cost.
Big house = big cost
With the median price of a home in the U.S. at nearly $211,000, the $23,000 price tag attached to the average tiny house becomes very attractive. It's no wonder that 78 percent of tiny house residents own their homes.
Shows like "Tiny House Hunters," follow the adventures of people who are shaking off the shackles of homeownership in favor of the financial freedom that a tiny house offers.
According to the Tiny Life, an online resource for "tiny living" information, most Americans dedicate anywhere from a third to half of their income to just keeping a roof over their heads; which translates to 15 years of their working life just to pay for it. Because of that, nearly 76 percent of Americans are living paycheck to paycheck.
And it isn't just the cost of a traditional house that can be daunting for some prospective homeowners. Often the operational costs of a traditional house can represent a $7,900 sized bite out of your annual earnings.
It looks a lot bigger on the inside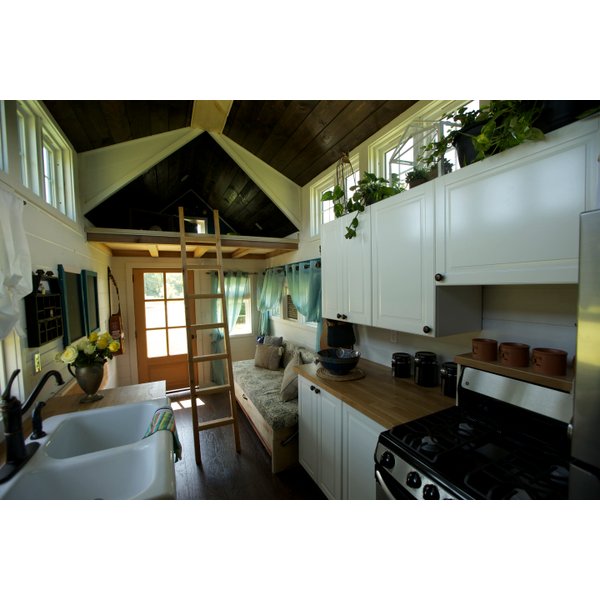 So maybe you've decided that you're going to be the next client for Deek Diedricksen, the head builder on HGTV's "Tiny House Builders." What's next?
You need to know that a well planned tiny house doesn't have to feel all that tiny. By simply focusing on the visuals in your tiny house, you can put your mind at ease.

"It is as simple as just being sure to not overdo it with storage nooks, closets, and boxed-in tables. You need open visual space, or a home as tiny as 150 square feet will begin to feel like a hoarder's coffin. Working natural light into your home and putting in a few larger windows or skylights is also smart because it tricks the eye and mind into thinking that a space is bigger than it actually is," said Diedricksen.
Another way to maximize your space in a tiny home is simply to make sure that you're not adding unnecessary items to the interior of your home. Because so many tiny houses are new construction projects, the insulation involved is often very efficient at preventing heat-loss. But you still have to get the heat in there in the first place.
Some people have taken to using potentially dangerous portable heaters in their tiny homes for supplementary heat. There are other options that aren't as visually intrusive as clunky ceramic heaters.
Consider using underfloor heating systems in your tiny house project. Just imagine how cozy a tiny house would be on a snowy afternoon if it had heated floors. And if you plan on incorporating a floor in your tiny house, you probably have room for an electric radiant floor heating system.
Remember: every little bit helps when it comes to making the most of your tiny house.
Do you, or someone you know, live in a tiny house? Share some of your tiny house tall tales with us on Twitter or Facebook.
*Photos as seen on FYI's "Tiny House Nation"

Want help figuring out how to incorporate radiant heating into your project? Check out this recording of our "Ask us Anything" webinar about how to use our Instant Quote Tool.
---
Tell us About your Project
Our team of Radiant Experts is ready to help! Just tell us a little about yourself and your project to get started.
---
Did you find this post helpful?
Let us know by giving it some applause.
---
---