Phil Green of P.G.C. Construction, Remodeling and Design, recently did a sunroom floor heating installation with our TempZone Cut & Turn Roll and our newest underlayment product, the CeraZorb® Synthetic Cork Underlayment. Phil, being a veteran remodeling contractor for 30 years, we knew that his take on the product installation (roll and underlayment) would be accurate and informative.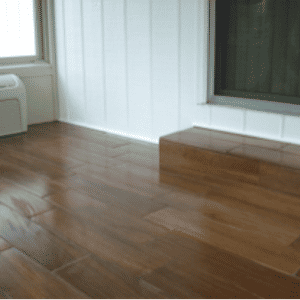 Take a look at Phil's Step-by-Step Installation Process and tell us what you think! Maybe you have an installation story of your own - we'd love to hear from you.

Recently we installed a Warmly Yours TempZone™ Cut & Turn Roll in a Sun Porch. Being on concrete and the fact that there were a few hairline cracks in the slab, we decided to use a synthetic cork as an anti-fracture and insulator.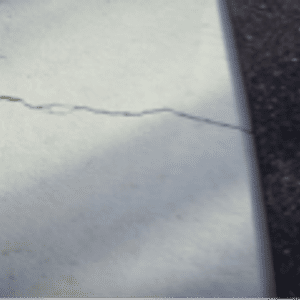 STEP 1
We installed the CeraZorb® with a polymer-modified thinset and rolled it with a 75 lb. roller to make sure we had full contact.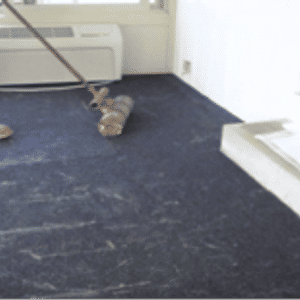 STEP 2
Next, we installed strips around the perimeter as well as between the rows of the TempZone™ Cut & Turn Roll. Although we usually use self-leveling underlayment (SLU) over our floor heating installs, but on this project, we did a loose thin set cover coat. A flat plane was an absolute requirement, because the finish tile was an 8" x 24" wood-look porcelain tile.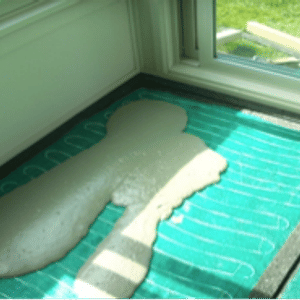 STEP 3
Using the strips as a guide, I took a 2' x 2' and pulled the thin set as if I was finishing a concrete slab.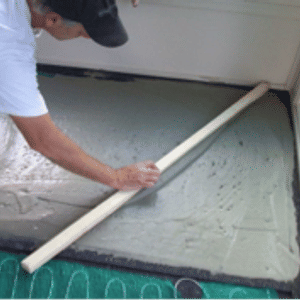 STEP 4
This method allowed me to cover the mat with thin set, encapsulating and protecting it. We then proceeded to fill in all the sections with thin set and allowed it to dry. Upon returning the next day, I found that the thin set did not dry as smooth as I needed for this specific tile installation. Some of the areas had ridges too high to just be filled with the installation thin set. So, first I hooked up the thermostat and was able to test the heating mat. And then, I chose then to skim coat a second thin layer of thin set over the entire floor, just to be sure that I had a flat "in plane" tile surface.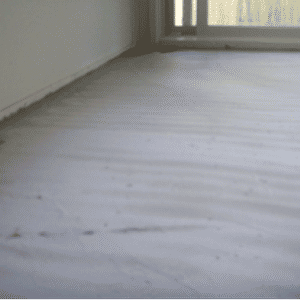 STEP 5
After this second coat dried, the floor was ready to accept the tile installation.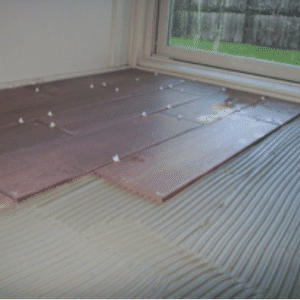 THE RESULT
The overall 2-step method (thinset over mat and allowing it to dry) I chose to do, in the end, turned out to be an overall 3-step method on this job - though it took a bit longer, I now know how to anticipate the process better, after having done this now.
The finished project came out very well, and the use of CeraZorb® very much helped increase insulation, making it so that the customer can enjoy their nice warm tile floor!
---
Tell us About your Project
Our team of Radiant Experts is ready to help! Just tell us a little about yourself and your project to get started.
---
Did you find this post helpful?
Let us know by giving it some applause.
---
---