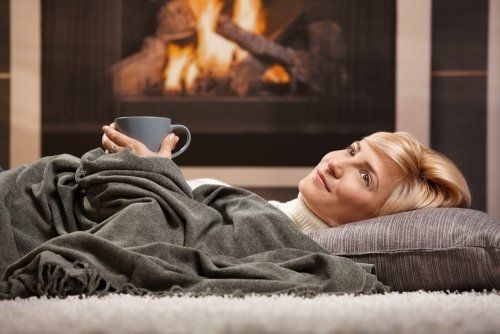 Many people already know what it's like to have warm floors in their homes, but what about their workplaces? Radiant floor heating isn't just limited to residential areas - these type of systems can be installed in commercial areas as well, instantly boosting the comfort level.
As the Chicago Tribune reports, more vaulted spaces are featuring radiant heat to keep them warm. People are finding this form of heating to be an efficient option when space heaters and boilers can't get the job done.
"The place where it shines is all these vaulted spaces that are impossible to heat," Richard Trethewey, a plumbing and heating expert for the PBS series "This Old House," told the news source. "Fire stations, auto body shops, airplane hangars, all those places where they open doors and lose all the heat, and it's impossible to warm up again. With radiant heat [in the floor], as soon as they close the doors, the heat is there."
"This Old House" recently installed radiant heat on the 1887 Queen Anne in Cambridge, Massachusetts. Aluminum plates and plastic tubing were used throughout to ensure the spaces stay warm throughout the year.
Installing radiant heat in a residential home
There are numerous benefits to installing a radiant heat system in your home. As the U.S. Department of Energy states, radiant heat can prevent the loss of hot air through ducts, effectively reducing homeowners' carbon footprints and energy bills. Furthermore, individuals don't have to worry about the sound of a boiler kicking on and strong drafts of air blowing through vents.
If you have a room in your home with solid wood or laminate flooring, radiant heat can be an efficient way to make sure you never have to step onto cold floors while barefoot. Ceramic is the most common type of flooring that consumers look to warm through this method. Homeowners who choose to install these systems beneath carpeting, which is already padded, may reduce the effectiveness of the heating.
Whether you want to bring radiant heat into your living room or your den, there are many benefits that can come with opting for this product in your home. In the end, you'll be able to boost the comfort level while reducing your monthly expenses. This investment may also be able to add value to your home if you choose to sell later down the line.
---
Tell us About your Project
Our team of Radiant Experts is ready to help! Just tell us a little about yourself and your project to get started.
---
Did you find this post helpful?
Let us know by giving it some applause.
---
---