Today's businesses must pay careful attention to employees, as their success depends on committed, highly motivated, satisfied and innovative employees. With careful planning, a responsive attitude, and strategic benefits, businesses can create warm, nurturing environments that deliver satisfied, happy, productive employees.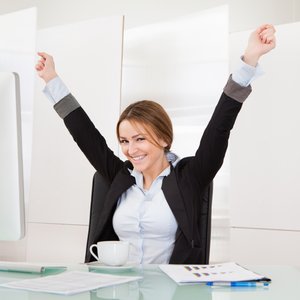 In this special three-part blog series, we're looking at three key areas a business can focus on to nurture and develop quality employees.
Part 1: Feeding Your Employees
Part 2: Education and Opportunities to Advance
Part 3: Volunteering, Training, and On-Boarding
In this first installment, we're exploring one of simplest ways to show appreciation — through feeding your employees.
"First we eat, then we do everything else." ― M.F.K. Fisher
"You can do a lot of really complicated and/or expensive things to boost morale...or you can just buy your employees lunch. Really," writes Inc.'s Suzanne Lucas, who spent 10 years in corporate human resources. Providing food, whether at special events or on a recurring schedule, has three key impacts on your employees.
1. Gestures like food indicate a sense of appreciation of value for your employees, which goes a long way.
Lucas shares a survey by Seamless (a company which, it must be said, specializes in making it possible for your company to order lunch). The survey demonstrates that the way to an employee's heart is through the stomach, showing 60 percent of the 1100 people surveyed said having food at the office would make them feel more "valued and appreciated."
"Surveys such as these do point out that it is often the little things that stimulate interest and help employees feel better about their workplace," wrote John Baldoni, a contributor for Forbes when reviewing the survey.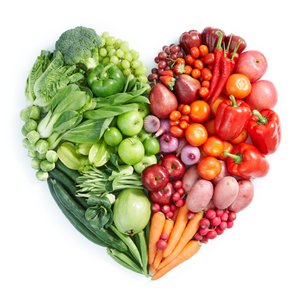 Julia Billen, president and founder of WarmlyYours Radiant Heating has always fostered an employee-focused environment with meaningful benefits, including food.
"When I first started the company, it was my dream to be able to provide benefits to my employees," Billen said. Her first goal was healthcare. Then she focused on food — providing a paid employee lunch every Monday from the catering service On Occasion located in Lake Zurich, Ill. "I'm always looking to add benefits and perks that everyone can participate in because I value the efforts of my employees," Billen shared.
Nia-Shea Grosche, marketing assistant at WarmlyYours, collaborates with On Occasion to have an eight-week menu plan ready for the employees. "Currently, a request for healthier meals has been initiated, which we believe will invite even more employees to take advantage of this company perk," Grosche shared.
2. Food fosters an environment of community
"Pull up a chair. Take a taste. Come join us. Life is so endlessly delicious." ― Ruth Reichl
Billen's vision for the paid lunch was always that is served as an event that created community.
"The paid lunch was a great way to have everyone bond around the thing I love the most — food! All kidding aside, I fashioned it after the traditional Sunday family meal — a time where everyone came together, talked, and just enjoyed each other's company," Billen described.
Alex Lorton, co-founder of Cater2.me, describes eating at a common table around common food as "community building."
"We love the concept of developing and reinforcing company culture through exceptional food…When you provide varied, quality lunches, you are conveying appreciation. You're fueling your staff with the best so they can continue to deliver their very best," he shared in the Mashable article, "When to Provide the One Perk All Employees Crave."
3. Happy employees are recognized. Food can be one avenue to provide recognition.
Forbes reports research showing that one of the top three drivers of employee engagement is feeling appreciated — which comes from recognition from others.
"Have a cake party in their honor," Forbes Contributor Kevin Kruse advised as one opportunity.
It is a simple, time-honored gesture that can go a long way.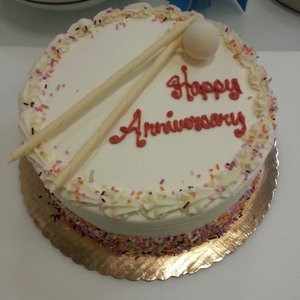 At the end of each month, WarmlyYours provides a cake to celebrate all the anniversaries that took place in that month. Then the anniversaries, along with employee birthdays, are posted on the company's Facebook page.
"We want to show off all of WarmlyYours awesome people!" Grosche said. It is a catchy attitude that will resonate with your employees.
When you consider food's ability to show appreciation, foster community, and even provide recognition for your employees, whether it be for employment anniversaries, birthdays or accomplishments, food is a simple, yet powerful addition to your company's efforts to nurture and develop your employees. Food can be one step to creating a warm, thriving environment that delivers the satisfied, happy, productive employees every company needs to succeed.
" "Food is symbolic of love when words are inadequate. " ― Alan D. Wolfelt
Check the WarmlyYours blog next Friday for part 2 of the "Nurture and Develop Your Employees" series, "Education and Opportunities to Advance".
Sources:
http://www.inc.com/suzanne-lucas/want-happier-employees-feed-them.html
http://www.forbes.com/sites/johnbaldoni/2013/02/21/motivation-by-mouth-does-free-food-make-for-a-happier-workplace/
http://www.forbes.com/sites/kevinkruse/2013/03/01/25-low-cost-ways-to-reward-employees/
http://mashable.com/2013/07/30/healthy-employee-meals/
http://www.goodreads.com/quotes/tag/food?page=2
---
Tell us About your Project
Our team of Radiant Experts is ready to help! Just tell us a little about yourself and your project to get started.
---
Did you find this post helpful?
Let us know by giving it some applause.
---
---