Education and Opportunities to Advance
"The illiterate of the 21st century will not be those who cannot read and write, but those who cannot learn, unlearn, and relearn." - Alvin Toffler

Today's business success depends on committed, highly motivated, satisfied and innovative employees. This three-part blog series looks at three key areas a business can focus on to nurture and develop quality employees.
Part 1: Feeding Your Employees
Part 2: Education and Opportunities to Advance
Part 3: Volunteering, Training, and On-Boarding
In this second installment, we're looking into the power of providing education and opportunities to advance. One of the core values at WarmlyYours Radiant Heating is to BE Innovative: Always looking for the next bigger and better advancement in technology, service, and development. Employees that have the encouragement of their employer to develop, grow, and innovate are more connected to their jobs and happier overall.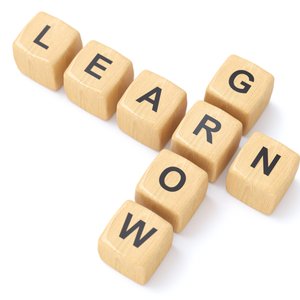 "Organizations that understand the true value of professional development, culture, innovation, and creativity also recognize the value of continuously educating their employee base," says Deta Constantine, vice president of Human Resources and Organizational Effectiveness, Real Matters. The real challenge is incorporating professional development "with so many competing interests and tight budgets," she adds.
It's true. There isn't always a lot of money to go around for education, especially at smaller companies. But study after study shows the powerful impact of education and training on employees and their job satisfaction. Here are four low-cost ways you can provide education for your employees.
1. Tap Into E-Learning
Relying on traditional methods of employee education can be expensive and add long hours to existing work schedules. Studies, as part of a 2009 meta-analysis conducted on behalf of the U.S. Department of Education, suggest people will learn more, faster with e-learning. Two immediate benefits are:
Efficiency: In his 2001 publication on e-learning, Marc Rosenberg notes, "E-learning is more efficient…it can take anywhere from 25 to 60 percent less time to convey the same amount of instruction or information as in a classroom." Previously "dead time," such as travel or time away from the office, can now be filled with learning activities, which reduces downtime. Plus, students are allowed to learn at their own paces. Fast students learn fast, and slower students have the time they need to truly assimilate the material without any pressure.
Cost Savings: E-learning results in lower printing and distribution costs. Printing costs alone can be a significant savings, and later you don't have to use outdated materials just because you paid for them to be printed. E-learning can be updated more quickly and easily than classroom or paper-based training.
Don't be intimidated by e-learning options. Quizzes, podcasts, videos, worksheets, and more are all at your fingertips. You can try a lot of e-learning programs for free, and they also come with a wide range of low monthly fees for your company's needs. Search E-Learning Authoring for results. Also, E-LearningUncovered.com's blog "E-Learning Authoring Tool Comparison" for highlights of various e-learning authoring programs.
2. Join Associations or Trade Groups
Many industry associations offer training programs for members at annual events, online, and at seminars. Make these a formal part of your training and education. Check out your trade association website or newsletter for training opportunities that may be included in your membership, suggests The U.S. Small Business Administration. This is the No. 1 tip in the article, "8 Tips for Training your Small Business Employees on a Budget."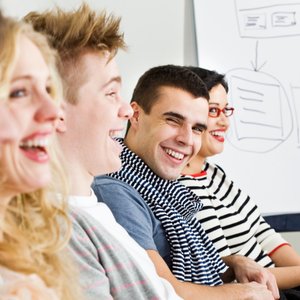 3. Use Your Own Employees' Expertise
Tap into the experience and knowledge you may have right in your own company. YFS Magazine's article titled, "10 Effective Ways to Train and Educate New Employees," describes a company that holds what it calls "MBA Mondays," where employees lead a training session to help their peers learn more about their area of expertise. It is a great way to get everyone involved and spotlight employees who have something to share while also presenting an opportunity for co-workers to add to their skill sets and knowledge.
Another suggestion is to schedule On the Job Training (OJT) or side-by-side training, where new hires or trainees learn alongside a more experienced employee.
4. Lunch and Learns
Yes, we already talked about the benefits of food in the first installment of this series, "Nurture and Develop Your Employees, Part 1: Feed Your Employees." It turns out food can apply to education as well!
The Future Organization's report on "The Future of Work," shows that workshops (61%), videos and content on demand such as webinars (56%), and lunch and learns (47%) seem to be the most popular/effective ways to educate and train employees.
For a Lunch and Learn, have a guest speaker or senior employee discuss a scheduled topic while employees have lunch and interact with each other. Typically lunches are provided by the company, creating a fun and sociable event with multiple benefits that make up for the lunch cost.
Education opportunities, whether formal or informal, don't have to break your budget. Using creative, low-cost approaches, you can add the education and opportunities to advance and innovate that employees need to thrive.
Sources:
http://natcapsolutions.org/business-case/Gearing_for_Growth_EIU.pdf
http://www.triplepundit.com/2012/02/engage-employees-educate-frontline-increase-profits/
http://humanresources.about.com/od/coachingmentorin1/a/trainmotivation.htm
http://www.evolllution.com/opinions/employers-should-take-responsibility-for-employee-development/
http://epiclearninggroup.com/us/files/2012/08/Epic_whitepaper_organisational_benefits2.pdf
http://www.thefutureorganization.com/the-best-ways-to-educate-employees-about-the-future-of-work-and-collaboration/
---
Tell us About your Project
Our team of Radiant Experts is ready to help! Just tell us a little about yourself and your project to get started.
---
Did you find this post helpful?
Let us know by giving it some applause.
---
---