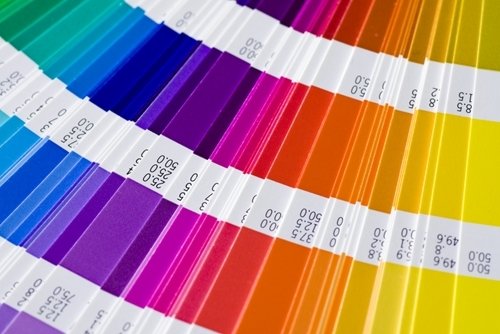 For best results when it comes to painting, you should view your home as a whole rather than as a series of separate rooms. Choose no more than four colors to use throughout the house. The result will be a limited color palette but one that creates continuity from room to room.
That's the advice interior designer Cindy Lee Bergerson gives her clients, recommending they paint the four hues, or shades of them, in different rooms but in a unique way in each space. A wall color in one room design can be the ceiling hue elsewhere for instance, or the ceiling may be a pale shade of the wall color used in a room. For a bolder palette, paint the ceiling in an accent color.
Using the same color house-wide for trim and molding - and the same neutral for hallways - will unify the home design. The same shades should be repeated in soft furnishings, including upholstery fabrics, rugs and pillow covers.
"Devise a color plan that makes sense for your whole residence," said Cindy Lee Bergerson, who writes a home design column for Hamptons.com. "The goal is to give your rooms a cohesive look as a unified environment."
The continuity that Bergerson strives to create is similar to the radiant heat that can warm a home uniformly by installing an electric in floor heating system. This energy-efficient form of heating floors is compatible with many building materials and easily moderated with an electric wall switch.
An Easy Test
On her website, DecodingDecor.com, Bergersen suggested an easy way to test different colors without painting large practice swatches around the house.
Instead, paint two coats onto a sheet of white foam board - available at arts and crafts supply stores - and move these sample boards around a room at different times of the day to see the effect of natural light and how the colors look in both light and dark corners. Doing this gives home decorators a chance to see the colors together in more than tiny swatches and makes it easier to visualize the final result.
Another method is to stick with one color family, which is comprised of different shades of the same hue. The lighter tones work best in the public spaces such as dining, living and kitchen areas. Darker ones are good choices for private areas, including bedrooms and home offices. If darker colors seem too strong, they can be muted by adding a neutral gray or brown tone.
---
Tell us About your Project
Our team of Radiant Experts is ready to help! Just tell us a little about yourself and your project to get started.
---
Did you find this post helpful?
Let us know by giving it some applause.
---
---