Although most of us are welcoming spring with open arms, believe it or not, it's the ideal time to install a snow melting system under your driveway, walkway or patio. Why? Because spring is a great time to install outdoor heating solutions when the ground is no longer frozen or covered in ice or snow, which means it will be easy to replace or pour a new surface over your new heating system.
The Many Benefits to Installing a Snow Melting System
By adding a snow melting system to your home improvement project list this spring, you won't have to worry about shoveling at all next winter. You can save yourself from that backbreaking labor by installing a WarmlyYours snow melting system now. Picture yourself sitting inside your warm home as the snow falls and enjoying the view instead of dreading the cleanup after the storm.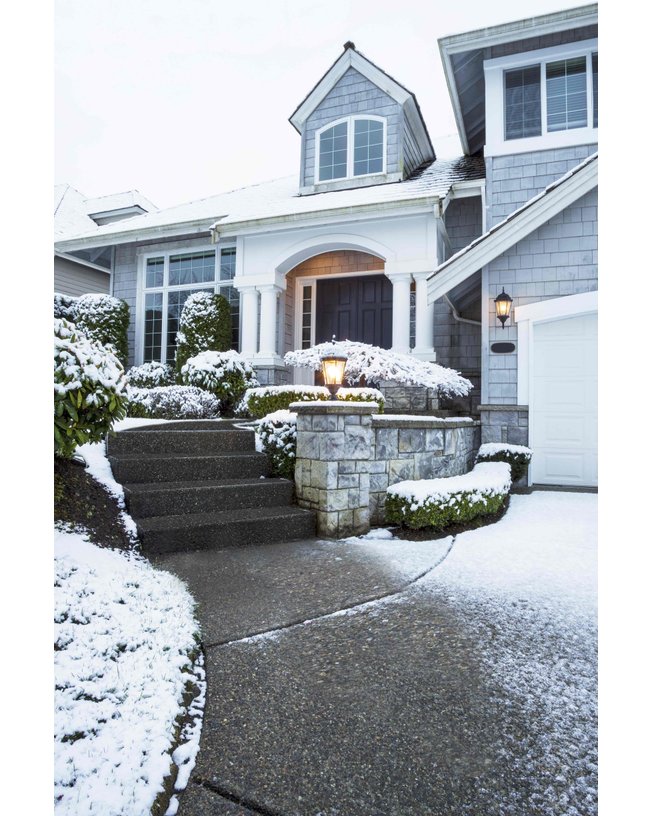 While the labor-saving benefits of snow melting systems may be obvious, you should also consider the safety factor. Ensuring that family and friends can safely access your home is an important consideration when making the decision to add a snow-melting system to your property. The last thing you want to worry about during winter is a loved one falling and injuring themselves when trying to get to your front door.
Another benefit is reduced wear and tear. Snow melting systems help protect the investment you've made in your driveways and walkways, as these systems also help reduce the weathering and wear that comes from shovels, snow plows and deicing solutions or corrosive salts during the winter months. By eliminating harmful snow-and ice-melting chemicals, these heating systems not only protect your driveway surface, but also your lawn, landscaping and even your pets' paws!
Finally, by installing a snow melting system underneath your patio, you can extend the outdoor season. You can grill outside well into fall and early winter when you don't have to trudge through a snow-laden patio.
How Does a Snow Melting System Work?
The snow melting system can be installed directly in asphalt, concrete, or in mortar under pavers. As the snow melting mat or cable heats up, the paving material absorbs the heat, melting the snow and ice on the surface. The systems come in either a mat or cable format depending on your preference. The mat delivers 50 watts per square foot and is quick and easy to install. They come in 2- or 3-foot widths and range from 5 to 50 feet in length. See a sample snow melt mat installation plan below.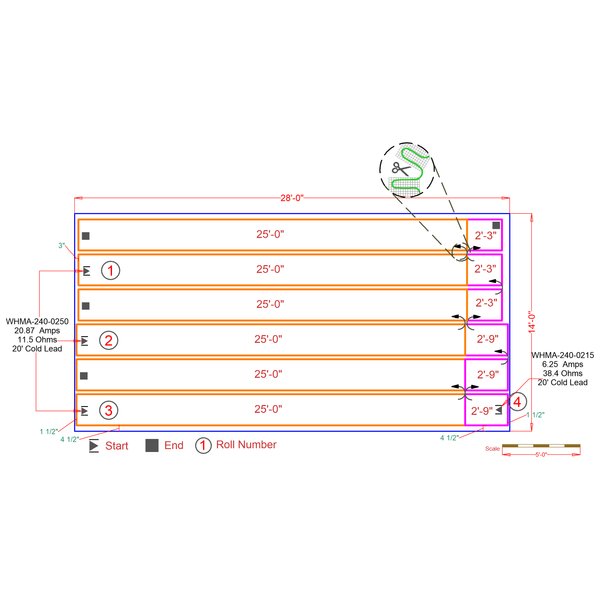 The cable system generates 12 watts per lineal foot and allows maximum flexibility in installation. Lengths range from 43' to 502'. Both systems are UL and CSA certified for outdoor use in the United States and Canada. In addition, numerous control groups are available to meet your individual needs: Power Modulator, Premium, Advanced, Economy, Value, and Manual.
Getting a Free Quote is Easy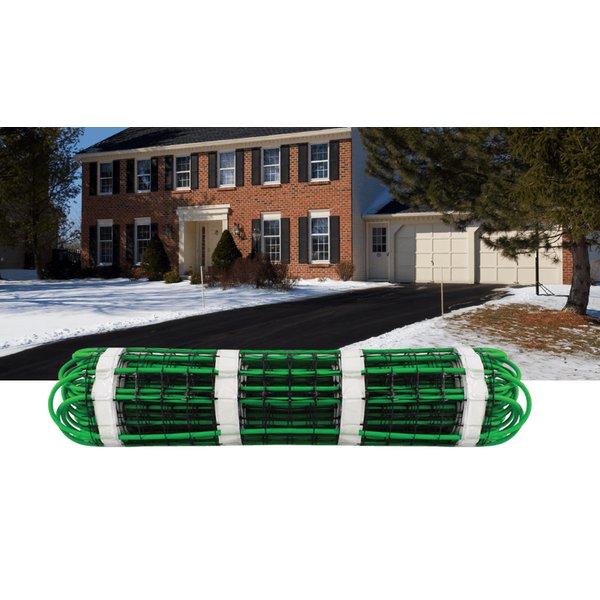 Now that we've told you why this season is the perfect time to install snow melting — to see what's available and to get a quote, just visit www.warmlyyours.com.
The snow melting systems are backed by our unbeatable 10-year warranty. Best of all, you have 24/7 access to our installation specialists. Call them with any questions at 800-875-5285. The spring is the best time to install a snow melting system, so why wait?
Have you already installed a snow melting system under your driveway, walkway or patio? Tell us about it by sharing your story on the WarmlyYours Facebook page or tweeting us at @WarmlyYours.
---
Tell us About your Project
Our team of Radiant Experts is ready to help! Just tell us a little about yourself and your project to get started.
---
Did you find this post helpful?
Let us know by giving it some applause.
---
---