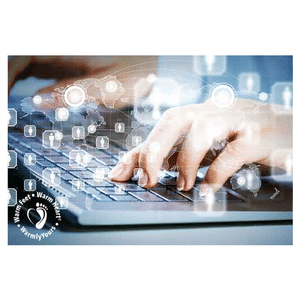 Does your company have a business blog? If not, can a blog have the type of return on investment that makes sense for your company to add one? Just look at the numbers.
According to BlogHer, 81% of U.S. online consumers trust information and advice from blogs. Additionally, Hubspot reports companies that blog have 97% more inbound links.
An inbound link is a hyperlink back to your site from another Web site. Why is this important? The amount and quality of your inbound links is a major factor in search engine optimization (SEO). In short, Google will be more likely to show your webpage to people searching for you if you have inbound links.
"Search engines place high value in trust and authority, and an inbound link from a very high ranking and trusted website tells the search engine that someone trusted also trusts you," explains Chris Vaughn. Read about important types of inbound links (a blog is one!) here. Blogs make good potential inbound links.
Here are some more stats that make a very compelling argument for having a blog. Neil Patel reports in "Why Every Business Should Blog" the following:
61% of consumers have made a purchase based on a blog post that they read.
60% of consumers feel positive about a company after reading its blog.
70% of consumers learn about a company through its blog versus ads.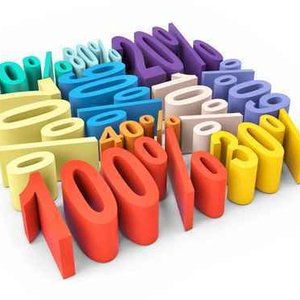 "Engaging consumers is no longer about pushing out interruptive messages. It's about connecting with people in the places and on the devices they prefer. It's about integrating content and context for a richer, relevant, and personalized experience, from the time someone first hears about your brand to the point they're buying your product and telling their friends about it," writes Mike Volpe, CMO, HubSpot.
Still not convinced by the numbers? Here are three additional benefits of a business blog.
1. Blogging gives your company webpage fresh content.
"Think about how many pages there are on your website. Probably not a ton, right? And think about how often you update those webpages. Probably not that often, right? (How often can you really update your About Us page, you know?). Well, blogging helps solve both of those problems," says Corey Eridon in "The Benefits of Blogging: Why Businesses Do It, and You Should Too."
Each blog post is fresh content, and becomes an indexed page on your website, which is one more opportunity for you to show up in search engines, and drive traffic to your website through organic search, Eridon says.
2. Blogging enhances your business' presence on social media.
Not only can you share the blogs on your business' social media outlets, but the blogs also become content that people can share on their social networks for you — think Twitter, LinkedIn, Facebook, Pinterest, Google+ and more.
"[This] helps expose your business to a new audience that doesn't know you yet," according to Eridon.
WarmlyYours Radiant Heating believes social media is a fantastic business builder. In fact, we'd love to promote your business or even potentially your blog posts on our own social media pages. Just connect with us by filling out this simple form.
3. A blog provides the perfect platform for customer outreach.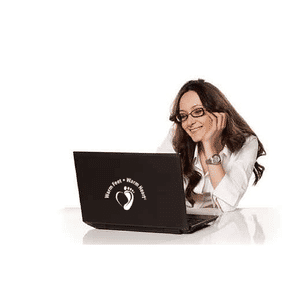 Why? Your customers are online. In fact, adults in the United States are averaging five hours and nine minutes daily with digital media, according to recent studies.
Having a business blog is a key way you can get your business noticed by people using the Internet who are looking for the services or products that you offer. Additionally, by continuously blogging you can give them fresh content to come back to your site frequently, increasing engagement.
"Constantly creating content to be helpful for your target audience will help them gain trust in your business, and could turn into leads later down the road," says Megan Morreale.
You can not only present timely, interesting information through your blog about your company but also offer special deals to blog readers to increase brand awareness and encourage sales," says Chris Lee, author of "Four Reasons It Pays to Have a Company Blog."
Creating brand awareness is just one goal of WarmlyYours' blog. It is focused on supporting, educating, and engaging solutions providers and homeowners alike. Do you have topics you'd love to see us blog about? Or content you look forward to? Share your ideas with us on the WarmlyYours Facebook page or tweet us at @WarmlyYours.
Sources:
http://sbinformation.about.com/od/businessblogfaq/f/businessblogs8.htm
http://writtent.com/blog/top-blogging-statistics-45-reasons-to-blog/
http://www.quicksprout.com/2013/12/13/why-every-business-should-blog/
http://www.marketingprofs.com/articles/2012/9530/four-reasons-it-pays-to-have-a-company-blog
http://www.quicksprout.com/2014/04/14/how-these-15-types-of-content-will-drive-you-more-traffic/
http://adage.com/article/digital/americans-spend-time-digital-devices-tv/243414/
---
Tell us About your Project
Our team of Radiant Experts is ready to help! Just tell us a little about yourself and your project to get started.
---
Did you find this post helpful?
Let us know by giving it some applause.
---
---