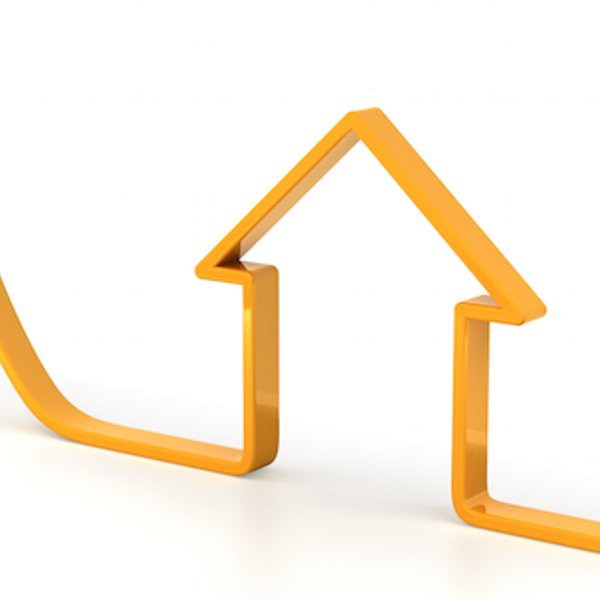 Everyone loves a good comeback story. While the housing market experienced a slow start to 2015 after being bullied by severe weather and lethargic home sales, the second quarter (Q2) was a different story.
Across the board, professionals throughout the industry picked themselves up, brushed themselves off, and came back stronger. All the leading indicators of the strength of the housing and remodeling markets were up.

Both the building of new homes and remodeling of existing homes improved in Q2 2015. As a result, both the builder and remodeler markets saw an increase in confidence. In July, builder confidence rose to its highest level since November 2005, and remodeler confidence grew for a ninth consecutive quarter, according to the National Association of Home Builders (NAHB).

Annual spending growth for home improvement projects is anticipated to increase in the first quarter of 2016 as well, according to the Leading Indicator of Remodeling Activity (LIRA), released by the Remodeling Futures Program at the Joint Center for Housing Studies at Harvard University.
A majority of remodelers (69 percent) reported growth in their businesses during Q2 as well as a 4.7 percent increase in the value of jobs, meaning that bigger dollar projects are becoming more common. Number of inquiries, requests for bids, and conversion of bids to jobs in the quarter also increased, according to the National Association of the Remodeling Industry's (NARI) second-quarter Remodeling Business Pulse (RBP) survey.

That growth should continue because rising home equity (driven by rising home prices) has the potential to create even higher improvement spending by a growing number of owners, said Abbe Will, a research analyst in the Remodeling Futures Program at the Joint Center.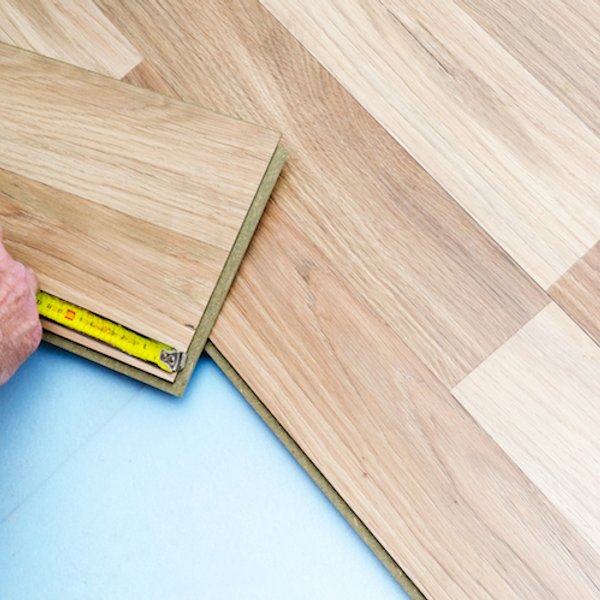 New homeowners should also contribute to the remodeling comeback.

"Recent homebuyers typically spend about a third more on home improvements than non-movers, even after controlling for any age or income differences, so increasing sales this year should translate to stronger improvement spending gains next year," said Chris Herbert, managing director of the Joint Center for Housing Studies of Harvard University in a release.

In a statement, NAHB Chief Economist David Crowe added that the rebound in remodeler confidence "tracks the overall arc of the housing industry as it gains strength through new and existing home sales."

Remodeler confidence increased two points to 59 in Q2 2015 compared with the first quarter, according to the NAHB Remodeling Market Index. (An RMI higher than 50 means more remodelers report market activity is higher than report it is lower.)

"The confidence in the remodeling industry has been in positive territory for nine quarters in a row as the entire housing industry's situation continues to improve," said NAHB Remodelers Chair Robert Criner in a statement. "With an increase in existing home sales, remodelers received more signed contracts and calls for pricing."
In fact, a majority (two-thirds) of renovation professionals participating in the Q2 2015 Houzz Renovation Barometer, which tracks confidence in the home renovation market among industry professionals, reported that 2015 year-to-date revenues and profits were at or above pre-recession levels, with one in five firms or more reporting revenues and profits to be significantly higher. Reaching pre-recession levels definitely indicates a comeback.

A 'Radiant' Q2 For WarmlyYours
A diverse offering of products contributed to a strong Q2 in 2015 for WarmlyYours Radiant Heating. The company reported an 8.2 percent increase in total sales in the United States and Canada compared with Q2 2014. Snow-melting systems, third-party integration kits, mirror defoggers and countertop heaters primarily led growth.

Snow-Melting Systems
Even with the harsh winter a distant memory, outdoor heating systems grew stronger in Q2, with roof and gutter deicing systems rising more than 470 percent and snow-melting systems increasing 40 percent. This growth should only increase in the next quarter as Q2 and Q3 are the prime seasons for installing outdoor radiant heating solutions.
Third-Party Integration Kits
Other strong areas of growth in Q2 included third-party integration kits, which enable WarmlyYours floor-heating systems to work with smart thermostats such as the Nest.
This product category took off, growing more than 900 percent in sales during Q2, compared with the prior-year period. Wi-Fi-enabled thermostats are predicted to quadruple between 2013 and 2017, according to IMS Research Data, as reported in "The News" magazine, so this product category should continue to produce strong results.
Luxury Accessories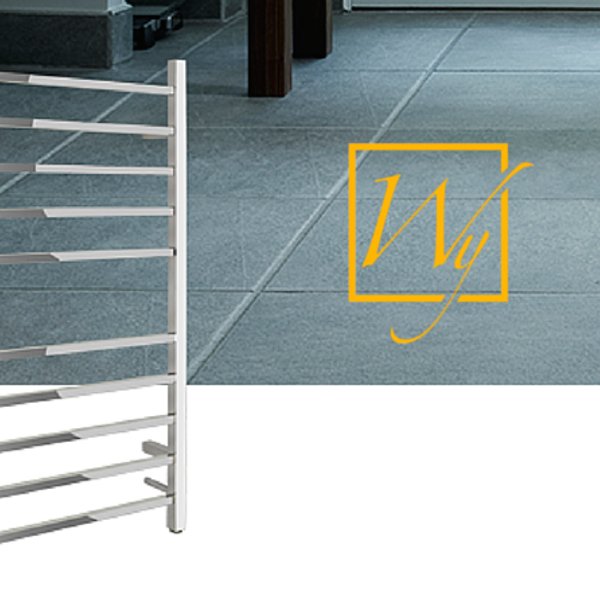 Luxury accessories, including WarmlyYours' ClearlyYou™ mirror defoggers (which increased more than 170 percent), FeelsWarm® countertop heaters (which grew more than 50 percent), and towel warmers (which grew 24 percent), also performed strongly in Q2. WarmlyYours' new Metropolitan and Studio towel warmers, which were just expanded to www.warmlyyours.com this year, produced explosive growth.
The Metropolitan (a hardwired towel warmer with 10 bars) increased more than 400 percent during Q2, generating 11 percent of WarmlyYours towel warmers sold. The Studio (a plug-in towel warmer with six curved bars) grew 645 percent in sales, accounting for 4 percent of total WarmlyYours towel warmers sold.
WarmlyYours President and Owner Julia Billen explains that growth in the towel warmer category "proves that customers are interested in a wide range of styles."
"By adding new models to our portfolio, we can better cater to our customers' needs, which is what we aim to do every day," she added.
Floor Heating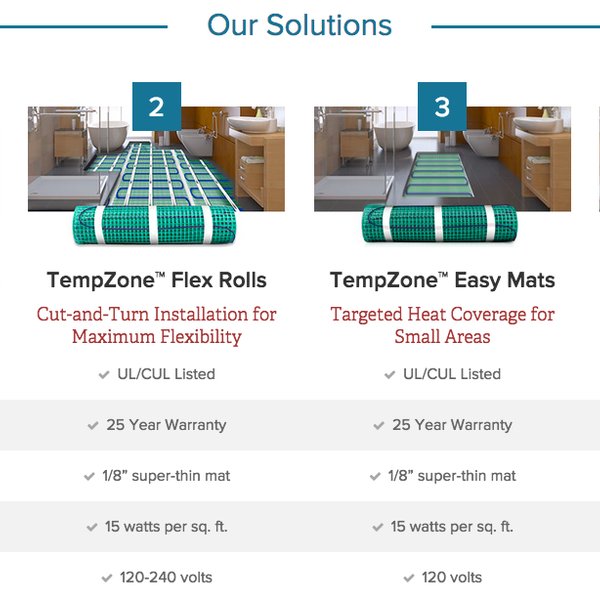 The company's floor heating solutions also did well in Q2.
WarmlyYours' TempZone™ floor-heating cable increased 65 percent in sales, compared with the prior-year period.
WarmlyYours' TempZone™ Cable is ideal for experienced trade professionals willing to add some additional labor to achieve maximum flexibility and coverage in projects.

"We originally developed TempZone™ Cable in response to half of European installers' preferences for loose cable over rolls or mats," Billen said. "We predicted that interest in free-form cable would also grow in the United States and Canada, and it did!"
This product line offers an affordable alternative to TempZone™ Flex Rolls and Custom Mats, which sacrifice some of the more labor-intensive customization to be incredibly easy to install.
"With our range of floor-heating solutions, homeowners and trade professionals have the ability to select from Flex Rolls, Custom Mats, Easy Mats and Cable, so they can match the ideal product to their particular project and level of expertise," Billen shared. "We are proud of the performance of all of our floor-heating systems in the second quarter."
Growing Convenience
WarmlyYours' continued growth in Q2 was driven by an underlying commitment to offer variety and convenience to its customers, and the company will continue that goal in Q3 2015 with the launch of four different product lines.
Installation Accessory Kits and Electrical Rough-in Kits recently made their debut to add even more assistance and convenience for installers.
The Installation Accessory Kits provide all of the tools needed to begin installation of a TempZone™ floor-heating system. Four kits (Basic, Silver, Gold and Platinum) are designed for different types of installation, such as one-step or a project with underlayment.
The Electrical Rough-in Kits prolong the life of a thermostat because they feature a 4- by 4-inch dual gang box, which allows air to circulate around the control to prevent overheating. The kits come in two options — one with conduit and one without conduit.
For details about the Installation Accessory Kits and Electrical Rough-in Kits and pricing, visit www.warmlyyours.com/floor-heating/accessories.
Later in Q3, WarmlyYours will expand its snow-melting line with a new 277-volt cable for commercial applications and new power management electrical boxes for multi-zone snow melting.
To read WarmlyYours' full Q2 industry report, click here.
Sources:

www.nahb.org/en/news-and-publications/Press-Releases/2015/july/remodeler-confidence-remains-in-positive-territory.aspx
www.nahb.org/en/news-and-publications/Press-Releases/2015/july/builder-confidence-hits-highest-level-since-november-2005.aspx

www.jchs.harvard.edu/pick-projected-home-improvement-activity-moving-2016

www.achrnews.com/articles/123561-study-wireless-thermostats-to-quadruple-by-2017

---
Tell us About your Project
Our team of Radiant Experts is ready to help! Just tell us a little about yourself and your project to get started.
---
Did you find this post helpful?
Let us know by giving it some applause.
---
---