A few months ago, WarmlyYours Radiant Heating put together a fun quiz that matches a style of towel warmer with your specific personality. For instance, if you love to travel, you'll probably match with the Barcelona towel warmer because it also likes to travel, in a manner of speaking. It's freestanding and simply plugs into an outlet, so it's easy to move from room to room or house to house. WarmlyYours offers seven different towel warmer models, all of which can be matched to a different personality.
Obviously personality quizzes like these are by no means scientific — they're just for fun! But you might be surprised to learn that the towel warmer you end up buying does actually say something about you. Read what each model says about the homeowner who purchases it to see which one most closely fits your style and personality.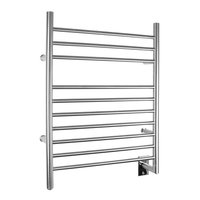 Infinity Towel Warmer
An Infinity Towel Warmer says you probably look for furniture with clean lines and a simple design. It also suggests that you probably have a large master bathroom because it's one of the largest towel warmers that WarmlyYours offers. The appliance features a classic design and 10 bars for warming multiple towels at once.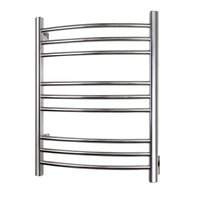 Riviera Towel Warmer
A Riviera Towel Warmer says you enjoy modern, stylish, upscale furniture and décor in your home. The towel warmer features nine curved bars and an elegant, high-quality appearance that draws attention. When you have something as luxurious as this in your bathroom, you want to show it off! Plus, it is available in a polished or brushed stainless steel finish, so you can ensure that it matches the rest of your bathroom fixtures.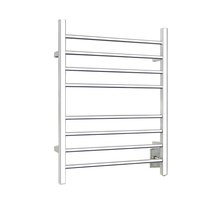 Sierra Towel Warmer
A Sierra Towel Warmer says you like to stand out from the crowd. Unlike most towel warmers, this one features square bars, which give it a unique look. It also boasts a polished, high-shine finish that makes it stand out. Homeowners with the Sierra towel warmer enjoy modern, luxurious items with a little flair.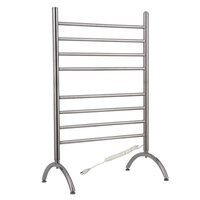 Barcelona Towel Warmer
A Barcelona Towel Warmer says you're practical and like to try new things. Because the Barcelona is a freestanding, plug-in towel warmer, it can be easily moved around. That means whether you move homes frequently or just like to change things up from time to time, the Barcelona towel warmer can come with you. It's an investment that any practical homeowner will want because it stays with you instead of the home. Plus, when you get tired of your bathroom's style, you can easily move things around to give it a brand new look.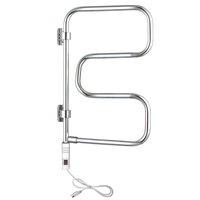 Elements Towel Warmer
The Elements Towel Warmer says you're a bargain hunter. You like to find the best quality for the best price, and that's exactly what the Elements gives you. Featuring a modern serpentine design and a swivel mount, this towel warmer showcases style and functionality at the lowest price. It's a deal no bargain hunter can pass up.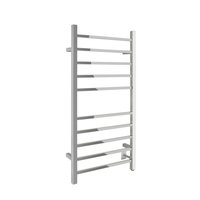 Metropolitan Towel Warmer
The Metropolitan Towel Warmer says you appreciate luxury at its finest, and you don't mind spending a little more to get it. This towel warmer is the largest in WarmlyYours's collection at nearly 3.5 feet tall, which means it can easily accommodate multiple towels and even bathrobes. If you have this accessory in your bathroom, you've likely achieved that high-end spa look and feel you've always dreamed of.  


Have you found the towel warmer that matches your style? Find more information about it and buy it online at www.warmlyyours.com. 
---
Tell us About your Project
Our team of Radiant Experts is ready to help! Just tell us a little about yourself and your project to get started.
---
Did you find this post helpful?
Let us know by giving it some applause.
---
---