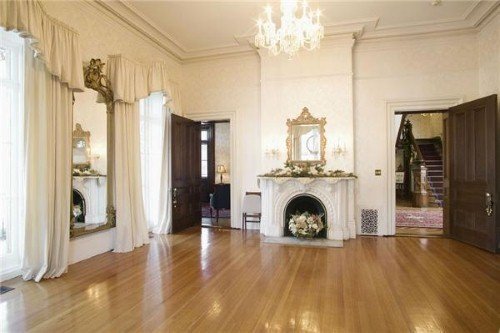 Our rooms say a lot about us, beyond just messy, clean or colorblind. They reveal hidden character and aspects of ourselves we might not even readily recognize on our own. When we design a room, we're taking part in a form of expression so subtle we may not even be aware of it.
So what does your living room say about you? Take a look at some of these revealing décor and design choices, and maybe take a few into account if you'd like to rewrite or revise your room's identity.
1. Your focal point is your fireplace. You have a flair for the rustic. Autumn evenings and winter mornings are among your favorite times of the year. You enjoy the outdoors and bringing it inside, specifically your hardwood floors. Naturally, you have warm personality.
2. You've got a great entertainment center. Your giant HDTV is among your favorite possessions, and you love to show it off when friends and family come by for a movie. But the 5.1 surround sound system tucked around the room you're proud to keep hidden until the right moment during the film. You love to share and entertain and are probably a great storyteller.
3. You have radiant heat. If you've installed radiant floor heating under your living room floors - whether hardwood, marble or any other variety - you're almost certainly an eco-conscious homeowner. You like energy-efficient appliances and own or yearn to drive a hybrid or fully electric car. You also care about air quality and keep your guests comfortable.
4. Your walls are lined with bookshelves. You love to read and you love to share. You rarely care if a borrowed book is returned, because it's just one more copy floating through the world. Your cookbook collection means you have good culinary taste, even if you get too caught up in reading to make most of the recipes!
5. You display lots of original artwork. You like to host parties and enjoy having people lounging and standing around your home, mingling with one another and generally having a good time. You mix great cocktails and are an excellent host, enjoy exchanging a bit of gossip, follow current events and support the local arts scene.
While most folks are a mix of these four - or none at all - you can be sure that visitors will gauge you by more than the books on your shelves. 
---
Tell us About your Project
Our team of Radiant Experts is ready to help! Just tell us a little about yourself and your project to get started.
---
Did you find this post helpful?
Let us know by giving it some applause.
---
---