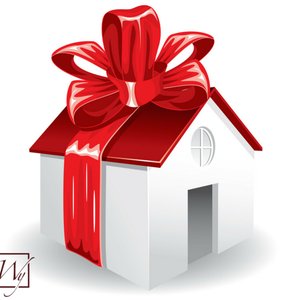 As you go around your house cleaning up bits of sneaky wrapping paper, rogue pine needles (if you had a real tree), sticky fingerprints, or even some artful glitter in the most random places, maybe your house is trying to tell you it needs a pick-me-up after the busy holidays full of people and heavy use.
Here are six simple "gifts for the home" from WarmlyYours Radiant Heating that you can easily add to your home right now to make it feel pampered, elegant, and ready for the next holiday. Not only will these accessories refresh your home, but they will also add comfort and convenience for you — and they'll impress your future guests.

1. Electric Towel Warmers
Towel warmers from WarmlyYours are so simple to install, yet they immediately upgrade your bathroom. Stepping out of a shower or bath to luxurious, freshly warmed towels waiting for you on stylish warming racks is an instant pick-me up. You can choose from several different models to match your current bathroom design.

2. Mirror Defoggers
Enjoy the luxury of a fog-free mirror in your own master bathroom with ClearlyYou™ Mirror Defoggers. No wiping your hands across the mirror to clear steam, leaving unattractive hand streaks. Instead, gentle warmth radiates across the mirror's surface and prevents moisture from forming while you bathe or shower. A self-adhesive backing allows for easy application to any wall-hung mirror in just minutes.

3. Infrared Radiant Heating Panels
Winner of the 2011 KBIS 'Best of Show' Award, LAVA® radiant heating panels come in four main styles and a variety of colors, and can be used for either central or auxiliary heating. Infrared radiant heating panels are a great way to give your home a bit of extra warmth and comfort, and they come in different styles and colors to add to the beauty of your existing décor.

4. Towel bars
Add these sleek, functional towel bars to your WarmlyYours LAVA® Infared Heating Panels so they can serve a dual purpose: warming both the room and the towels. Enjoying the fresh-from-the-dryer feeling any time you want is like a hug every time you shower. Available in two different styles — flat or rounded — LAVA® towel bars feature a polished stainless-steel finish to beautifully accent your bathroom décor.

5. LED Lighting
RGB LED lights for your LAVA® radiant panel change color and light up the room with brilliant LED lights in unique designs. These accents enhance any room in your home, adding visual interest to the panel and creating wonderful mood lighting.

6. Countertop Heaters
With WarmlyYours FeelsWarm*® Countertop Heaters, you can take the chilly edge off of granite, marble, quartz, and other stone surfaces wherever you gather for work or play. The countertop heater adheres directly to the underside of the countertop. Ideal for overhangs on bars, islands and peninsulas — anywhere elbows rest — the heaters gently raise the temperature of the counter area an additional 20-25 degrees Fahrenheit. It adds a new level of radiant comfort to your home or business.
Use these accessories to refresh your home and give it a warm, luxurious boost after the holidays.  Contact WarmlyYours today to learn more or to place an order for these accessories for your home.
*FeelsWarm® technology is a registered trademark of Heated Stone Products, patent pending.
---
Tell us About your Project
Our team of Radiant Experts is ready to help! Just tell us a little about yourself and your project to get started.
---
Did you find this post helpful?
Let us know by giving it some applause.
---
---