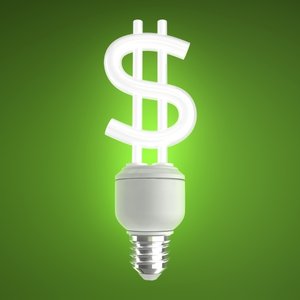 Cutting costs and saving money on your home gas and electric bills is easy with these energy-saving options. But before you start, first take advantage of the Home Energy Saver audit. (link to audit?) It will help you figure out where it may be most beneficial to begin and also give you the best energy saving advice for your home needs.
Here are some short and long term solutions to help cut your energy bills.

1.    Install motion sensor switches
Install motion sensors in low-traffic indoor rooms, such as bathrooms, closets, basements, guest rooms, etc. Typically, these are areas where lights could be left on, and can go unnoticed for a long period of time. Although motion sensors use a bit of energy, it's worthwhile to use them where they are needed. This is great for families with children.
2.    Use power strips 
Power strips can help save money by conserving energy when things like TVs, DVD players, video game systems, computers, etc. are not being used.  It has been estimated that electronics and household items can make up about 20 percent of your monthly energy bill. You can save even more energy by simply turning off the power strip when not in use because it cuts the energy completely.
3. Check out water heater timers
Water heaters can be controlled by programmable thermostats. An automatic electric water heater timer will switch off your water heater when it is not in use and turn it back on when it is being used. Water heater timers can range from $15 to $200 or more.
4.    New window treatments
While curtains, blinds, and awnings add personality and style to your home, they can also help save energy. According to the U.S. Department of Energy, window awnings can reduce summer sun related heat gains inside your home by up to 77 percent. Interior blinds can reduce heat gain by 45 percent, and conventional drapes can reduce heat loss in a warm room by about 10 percent. 
5. Install ceiling fans
Using an air conditioner creates a cooler environment by blowing out cool air on your body, but can also run up your energy bill.  Especially during the summer, installing ceiling fans is a good way to reduce energy consumption. They can operate all day without running up your energy bill. Ceiling fans circulate air to help keep a room cool, but can also be used during the winter months to help circulate warm air.
6.    Fill in gaps around outlets
One area that can be commonly missed when you're weather stripping and caulking your home is around outlets. They tend to leak cool air, which can increase your heating bill. 
7.    Install solar panels
Installing solar panels in your home can help offset some of your energy cost. Some solar panels can be easily installed while others may require a licensed professional to complete the installation.You can decide what works best for your home.
Lowering your gas and electric bills can be achieved with these short and long-term energy saving tips. Better still, these solutions are beneficial to any homeowner during any season and time of the year.

---
Tell us About your Project
Our team of Radiant Experts is ready to help! Just tell us a little about yourself and your project to get started.
---
Did you find this post helpful?
Let us know by giving it some applause.
---
---