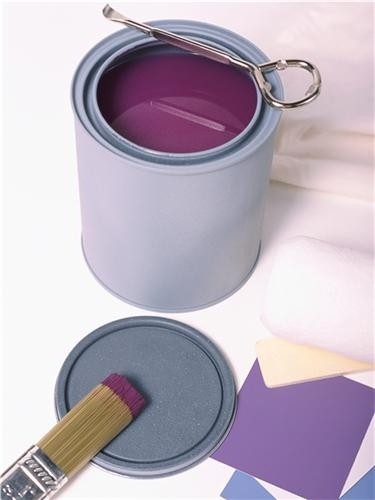 How many times has your teenage daughter come to you, asking if she could redesign her bedroom? If it's been years since you last painted the room and brought in new furnishings, it might be worth taking a look at what you can do to silence her requests.
After your assessment, you may find that a new bedroom is just what your daughter needs to have a peaceful place to do her homework and hang out with friends. But how do you transform the space into a dreamy retreat if it hasn't been redesigned in years? This can be a tough dilemma to tackle, especially if you aren't exactly an interior design professional. Here are some tips on how to transform your teenage daughter's bedroom into a space she'll love.
1. Install radiant floor heating.
Radiant heat is a must in any bedroom, especially if it has wood floors which can be cool underfoot. A radiant heating system can instantly improve the comfort factor in your child's bedroom and turn it into a space that she'll enjoy using to relax. Furthermore, you may even find it a worthwhile investment for the rest of the rooms in your home, especially if you want to rely less on your oil heater.
2. Paint the walls.
Has your daughter complained to you about the blandness of her white bedroom walls? During the remodeling process, you might want to consider quelling her cravings for color with new wall paint. Go to your local home improvement store together and compare paint swatches that might work for the room. Bring home samples of potential paints and try them out to find one that you can both agree on. This can instill a little fun in the design process.
3. Make storage a priority.
TLC.com reports valuing storage and multipurpose furniture as you redecorate the room and bring in new items. It's incredibly important to make storage a priority for a number of reasons. First, doing so will encourage your daughter to live clutter-free - this can truly show off the best of the new interior. Next, storage opens the door for more organization and less stress.
Furthermore, storage furnishings don't have to be unsightly - there are many desks, drawers and dressers these days that are designed with additional compartments, all of which are meant to seamlessly fit into existing interiors.
4. Create a theme.
If your teen has an eclectic taste and seems to want to buy everything she sees in the home department, this might set you up for a room with unflattering, clashing style. To ensure the design project doesn't turn into a disaster, consider coming up with a theme together for the space. Whether it's based on a single color or a location such as the ocean, a theme can make the decorating process dramatically easier.
5. Find pieces that show her personal taste.
It's important for teens to have a space that they can truly call their own while they're going through this period of their lives which is full of new experiences and exploration. Allow your daughter to showcase her personal tastes and interests in the space. While you might have control over the wall paint or bedding, give her a little leeway when it comes to decorative pieces. In the end, you can make sure the bedroom turns into a space that you both love.
Whether you take just one of these tips into account or all five of them, you can make your project easier by doing so. You don't have to be a professional interior designer to turn a living space into one you can be proud of!