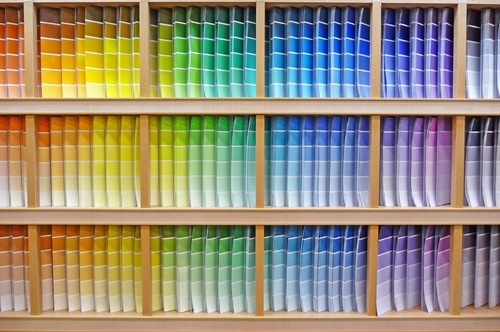 Homeowners generally focus on two things when faced with a barrage of paint chips at home improvement stores. They're looking for the ideal shade for their projects and they want it to last so they don't have to repaint any time soon.
But choosing the right hues and wood stains includes another issue that's often overlooked. Picking the correct finish is just as important if home decorators want their walls and other surfaces to look good for the long-term.
The right stain and finish will enhance the grain in wood floors. That helps homeowners who are as concerned about the appearance of their flooring as they are about having a dependable heating source right beneath their floors. Radiant heat provides uniform warmth throughout the house without the trouble of installing a duct system. By turning on a switch, electric floor heating brings a source of energy that's as dependable as the right finish to coat the floor surface.
The Right Finish
Along with the multitude of hues that have been developed by paint manufacturers, there have also been a number of changes made in paint chemistry in recent years. Using high-gloss paint is no longer needed for many jobs - although still preferred in kitchens and bathrooms, where moisture accumulates - because today's paints allow easy cleanup with flat or low-sheen choices.
"Finishes have come a long way. The surface of your walls no longer needs to be reflective to be cleanable," interior designer Marlene Pratt told the Epoch Times. "Simply put, today's paint is very people-friendly. The smells of the past are gone, as well as the unwanted reflection from every direction."
Narrow Down
Once they are past the fear of doing the job right, Pratt said consumers still have to deal with color selections from dozens of shades in one hue. She suggested they take six to eight paint chips in different shades of one color, tape them together and hang the combined sample on the wall to get an idea of which looks best.
This Old House magazine advised home decorators to use a color wheel if they're looking at a combination of hues and aren't sure how well they will look together. Complementary colors are opposite each other on the wheel and are often among the best combos.
Pratt also suggested homeowners see their choices at three different times - morning, mid-day and  evening with artificial lighting - to be assured they've made the right choices.