As you may know, the remodeling industry is at its highest level since 2007, according to the National Association of Home Builders (NAHB) and should continue to increase throughout the year!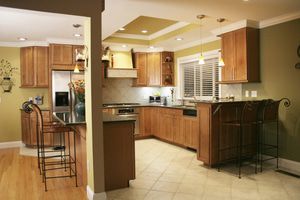 In order to remodel within the next two years, about 70 percent of homeowners are making large budget cuts such as cutting back on vacations and other big purchases in order to save for their remodel. According to a recent Houzz & Home Survey conducted among users of the Houzz app and website, homeowners are prioritizing aesthetics before profit, therefore leading to a rise in the scope of remodeling projects.
Houzz is the leading online platform for home design and remodeling, with more than four million unique users each month. The Houzz & Home Survey analyzes the remodeling and decorating project history and plans among Houzz users in the U.S. and Canada. The analysis includes motivational drivers behind these projects such as homeowners' plans for hiring remodeling and design professionals, the factors that go into selecting a service provider, and the impact of the economy on residential decorating and remodeling plans.
The survey results reveal that 72 percent of homeowners surveyed plan to decorate or redecorate while 40 percent of homeowners are planning to remodel or construct an addition. It also shows that kitchens and bathrooms are the most popular remodeling projects among Houzz users, with 48 percent of respondents planning a bathroom remodel, and 45 percent remodeling a kitchen within the next two years.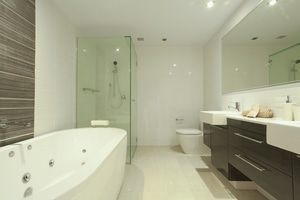 Also, within the next two years, 86 percent of homeowners cited "improving the look and feel of the space" as an important catalyst for remodeling projects, while only 47 percent cited "increasing home value."
To save money, many homeowners are planning on doing the remodeling work themselves. Even upscale homeowners are taking a hands-on approach to building, remodeling and decorating projects. The survey found that 45 percent of homeowners at upper income levels ($150,000+) are combining professional help and DIY efforts while an equal number are choosing to hire an architect, interior designer, or general contractor to complete a project in its entirety.
The Houzz & Home Survey results are based on 29,127 respondents, 87 percent homeowners and 13 percent renters who were emailed the survey. With these survey results, 2012 shows that we are heading down the path of recovery, which is not only welcome news for the remodeling industry, but also for the economy as a whole.
---
Did you find this post helpful?
Let us know by giving it some applause.
---
---