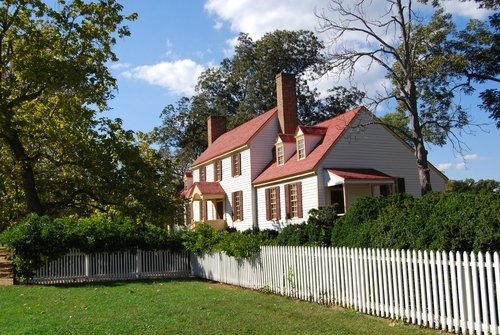 Homeowners are always focusing on ways to upgrade the inside of their houses with an eye to increase the value when it comes time to sell their properties. But appraisal experts say they should pay as much attention to the home's curb appeal.
The Appraisal Institute, an international association of real estate appraisers, reports that maintaining outdoor landscaping can have an influence on a home's selling price and the length of time it stays on the market.
"Landscaping improvements could make an impact on resale value, and homeowners need to consider how long they'll be in the home and whether to make short-term updates or plan for the long haul," said the institute's president Richard Borges.
But curb appeal goes beyond  the greenery planted on the property. The house and other structures need to be in tip-top shape as well. Peeling paint on a house and decks, patios and swimming pools that are not well-maintained should also be spruced up.
One feature that may add to the value of walks and driveways is the installation of outdoor heating. Whether it's radiant floor heating on a patio to extend outside time as the seasons change or driveway heating to remove ice and snow from pavement, these are improvements that will likely impress prospective home buyers.
Changes to greenery
When it comes to the plantings that surround a home, choices should be in keeping with what's found on similar properties in the neighborhood. For older greenery, homeowners have to trim back bushes regularly and replant every five to 10 years if overgrowth threatens the house.
Homeowners should consider the cost savings to those who are looking for a new house. For instance, plants that require little upkeep and watering will save time and money for the new owners. If trees are planted to provide shade in hot regions, that's a plus for people who plan to use their outdoor living areas frequently.
Weak or damaged tree branches should be cut back to ensure healthy regrowth. Trees that are planted too close to the home should be removed to avoid fire hazards and possible damage to the house foundation. According to the International Association of Certified Home Inspectors, tree root systems that are too close to the home also may cause the foundation to settle unevenly.
In short, Borges noted that landscaping should make potential buyers want to go beyond outdoor appearances and walk into the home for a tour.
---
Tell us About your Project
Our team of Radiant Experts is ready to help! Just tell us a little about yourself and your project to get started.
---
Did you find this post helpful?
Let us know by giving it some applause.
---
---