Remodeling projects are a complicated undertaking. Careful planning can make the difference between creating your dream home or a construction nightmare. By avoiding these common mistakes, you can avoid costly problems throughout the project and down the road.
1. Failing to Get a Permit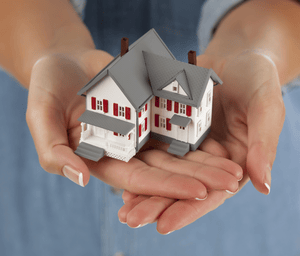 Finishing your basement, adding a bedroom or renovating your kitchen are all great projects that can add convenience and aesthetic appeal to your home. However, these things could all be for naught if you don't get your plans approved. Before beginning work on your home, you will need to apply for a building permit from your local building department. Obtaining a building permit typically involves submitting deign plans, paying a fee, and having the work inspected when the project is done. Building department staff can advise you how to ensure your plans comply with local codes.
Permits exist to ensure you meet building codes in your municipality. The permit process is typically straightforward and the fees nominal, as compared to the consequences of proceeding without a permit. Should the local building department discover you did not get a permit, you may be issued a stop work order and a violation, requiring you to pay a fine and redo the work to bring the project into compliance with local building codes.
2. Rushing Through Measurements
Every remodeling project starts with taking accurate measurements, whether you're installing a new countertop, adding heated flooring , or building an addition. The rule of thumb, measure twice, cut once, is good advice to ensure the correct measurements and attention to detail. An inaccurate measurement and cut could lead to additional time and expense involved with replacing the materials or having the contractor make adjustments to adapt them to fit the project.
3. Exceeding Your Budget
Be realistic when planning your project so that you don't find yourself without the money to finish. Talk to a consultant before you start building. He or she can point out problem areas in your home that may need to be addressed, as well as the costs you could incur.
One thing that many homeowners overlook in their budget planning it the possibility of additional costs due to unexpected complications discovered after the project has begun. Older homes are especially likely to have hidden problems with plumbing and electrical systems or previous construction that need to be addressed before the project can proceed. Not even the pros can anticipate all the potential problems, so it is a good idea to budget for 10 to 15 percent beyond the expected cost of the project to cover any surprises. If you can't afford that cushion with your current plan, you may want to scale back the scope of the project or keep saving until you can afford it.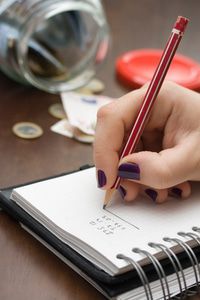 4. Setting Unrealistic Expectations
Remodeling costs money. Even if you expect to get a return on your investment, the project will not entirely pay for itself. Some homeowners go into a renovation believing that the money they save on utility bills or get back upon selling will cover the entire project, so they set a budget that's more than they can afford. Even for remodeling projects that yield the most return on investment, it is unlikely you will recoup every dollar you spend.
If your top priority is to make up the money when you sell your home, start with maintenance projects first to ensure your home is in optimal condition. Then, you can research which types of projects will provide the best return on your investment. A home improvement survey by Remodeling Magazine and the National Association of Realtors identified top remodeling projects for recouping your investment. Many of the most valuable projects are not necessarily what homeowners might expect. For example, the top project for return on investment in 2013 was replacing an entry door. A realtor with experience in your area may be able to offer some ideas on which projects are good investments in your local market.
While it is impossible to plan for every possibility, some careful planning will go a long way in helping you avoid some frustrating and costly mistakes. By avoiding these pitfalls, you can set the stage for a successful remodeling experience, allowing you to enjoy your new home improvements without regrets.
Sources:
http://www.interest.com/home-equity/slide-show/expert-tips-successful-fix/
http://www.interest.com/home-equity/news/our-10-most-valuable-home-improvements-are-hammer-ready/
http://www.interest.com/home-equity/slide-show/failing-make-realistic-budget/
http://www.hgtv.com/homekeeping/top-25-biggest-renovating-mistakes/pictures/index.html
http://www.forbes.com/sites/zillow/2013/05/10/avoid-these-costly-remodeling-mistakes/
Like this post? Subscribe for regular updates
Make sure you don't miss out on the latest news in radiant heating by subscribing to our blog. We'll send you an email with links to the newest posts from WarmlyYours.
We won't share your information and you can unsubscribe at any time with a single click.
---
Did you find this post helpful?
Let us know by giving it some applause.
---
---