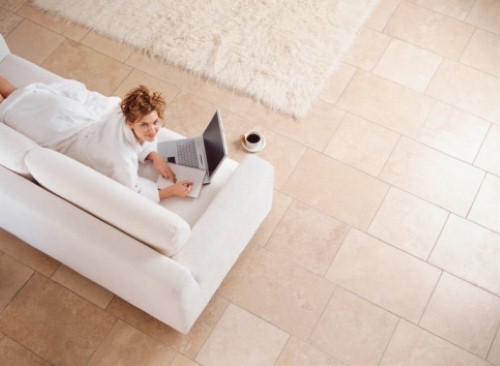 You've probably been tempted by the eco-friendly promise of radiant heat previously. It's a great way to keep your home warm and avoid doing undue damage to the environment. But it's also an investment, and not everyone may be ready to jump on board financially. However, if you're looking for surefire signs that you're ready for radiant floor heating, you'll want to consider these four.
1. Your gas bill is getting high
Gas is becoming a more expensive commodity every year. As utilities prices rise, you may find yourself less willing to shell out the money from your bank account to cover heating costs. After all, why should you heat your entire house at one time using forced-air method heating? Radiant heat will keep you and your room warm via convection currents. So no, your ceiling won't be just as toasty as you are, but would that be worth the extra cost? Radiant heat's energy efficiency means that heating your home will cost only a fraction of your electric bill.
2. Your allergies have gotten worse
One of the downsides to forced-air heating is its reliance on dusty vents that have been out of use for months on end. Imagine pushing all those allergens into your air? Without question, central heating like this jeopardizes air quality in a home. Many people will suffer from worsening allergies due to the accumulated dust, pollen and other allergens now floating through the home's atmosphere. Radiant heat doesn't use vents, and its all natural convection currents warm you without disturbing air quality.
3. Your flooring needs to be replaced
If you find yourself with cracked tile or old and scuffed hardwood floors, it might be the perfect time to consider radiant floor heating. Radiant heat systems fit snugly under a variety of flooring types, and so the perfect time to make the leap is unquestionably when you're already remodeling that portion of your home.
4. You want to score energy-efficiency credits in your home
A government program like Energy Star will offer federal tax credits to owners of energy-efficient homes. Radiant heat is just one step a homeowner can make toward a greener living environment. Before the autumn fully sets in, consider double-checking that your insulation and window sealants are up to par. Small changes like this can raise your home's energy efficiency rating considerably.