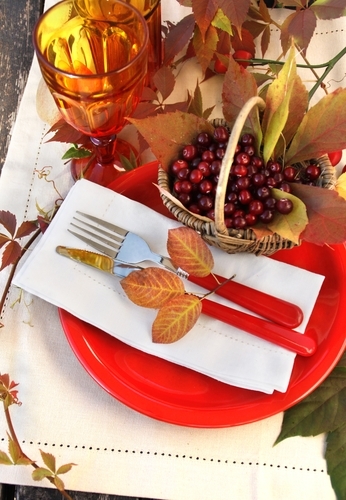 Just like spring is a time to clean up, fall is a good time to take stock of one's home decorating scheme to make the transition into different colors and textures. A change in seasons gives people a clearer look at where home improvements may be needed.
If changes in flooring are planned, for instance, it may be time to add electric radiant heat through heated floors. Energy-efficient radiant panels installed in walls are another good choice to warm the home.
Whatever improvements are planned, large or small, Kari Henshaw of the Insight Design Group recommended that homeowners take a long-range view by coming up with an overall concept for various rooms, then work in the details.
"This goes back to my whole philosophy on design - have a vision and stick to it," Henshaw told the Ottawa Citizen. "When there's some continuity to your whole house, that's what makes it more successful."
Outline Ideas
Start with a concept outlined on a board of clippings from magazines and swatches of fabrics. Whether they're intending to make over a room or just update it for the onset of cooler seasons, the process is the same.
It's also a chance for homeowners to review whether big-ticket items like sofa and chair upholstery is worn and needs replacing or if chipped paint warrants a fresh coat. Once that's decided, new accessories, lighting, rugs and other secondary items can be put in place.
Re-invent the Color Scheme
Homeowners can easily "deconstruct" their existing color scheme to isolate an accent color that's been used sparingly, but would lend itself beautifully as the main shade in a new design plan. That color will now become the anchor hue, surrounded by a selection of neutrals that will allow it to dominate.
Philadelphia interior designer Donna Hoffman suggested clearing away furniture so homeowners can see the new palette clearly, in the same way a new space is defined when a mound of clutter is moved aside.
"This includes removing area rugs, throw pillows, accessories - anything that sings too loudly in the old color palette," she advised.
Frame Windows
A change in seasons also brings the loss of natural light as the days shorten gradually into winter and chillier weather that can seep through windows. Different window treatments may be in order, according to Life Organizers.
For instance, if bamboo shades without drapes around them are used during the warm months, fall is when homeowners should frame the shades with curtains or drapery. They'll block drafts and give the room a cozier look.
Warm with Fabrics
Fall colors and more textured fabrics can take the place of cotton soft furnishings in summer's neutrals and pastels. This approach is particularly effective in bedrooms where the natural inclination is to burrow under warmer covers during fall and winter. A new bed ensemble will take center stage as a focal point for the whole room with a new selection of linens.
Adding a new area rug or a selection of decorative pillows in coordinated colors and patterns can also create a warmer atmosphere in any room.
Make Easy Seasonal Changes
Since many people have solid colors for their largest pieces of furniture, an easy way to change the look of them is to add pillows, decorative throws or slipcovers that introduce a variety of accent hues.
Soft furnishings like these are also the pieces that lend themselves best to using different patterns, prints and textures. They provide not only an affordable way to introduce a new look, but they take very little effort to make a significant impact. Using reversible fabrics makes it even easier.
---