Color of the Year, Radiant Orchid, Sparks 'Joy, Love and Health'
Green is out, purple is in, according to Pantone, which named PANTONE® 18-3224 Radiant Orchid its color of the year for 2014, replacing 2013's PANTONE 17-5641 Emerald, which served as a symbol of growth, renewal and prosperity.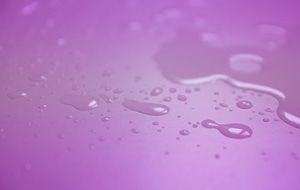 Every year since 2000, Pantone has named a color of the year. This year's selection of radiant orchid represents "expanded creativity and originality, which is increasingly valued in today's society...and inspires confidence and emanates great joy, love and health," announced Pantone in a press release.
Of course, emerald green might have been a little easier color "band wagon" to jump on for homeowners than radiant orchid, which is still…purple. The following four tips will help any home owner, designer, or consultant successfully capitalize on this year's bold color in the home without risking remorse.
1. Remember the 80/20 Rule
To keep a vibrant color such as radiant orchid from dominating in a home, interior designer Jennifer Ott suggests the 80-20 rule: In 80 percent of the room utilize lighter and neutral colors, and then in 20 percent "bring the zing."
Ott suggests the following shades from different paint manufacturers if you're looking to utilize radiant orchids on a home's walls.
Drama Violet, Sherwin-Williams
Orchid Kiss, Behr
Lilac Pink, Benjamin Moore
Purple Stripe, Valspar
Raspberry Ice, Mythic Paint
2. Use the Right Hue
Radiant orchid's different undertones allow it to take on a variety of associations. "Be aware of how you use the hue and surrounding colors when it comes to considering varying color meanings," advises Design Shack's Carrie Cousins.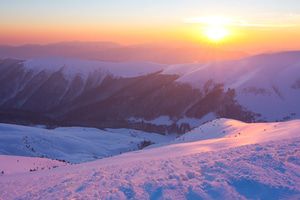 She noted that more pink hues will create "associations with love and romance. The feminine color is also symbolic of caring, calmness and acceptance. The same association comes with more lavender undertones as well," Cousins said.
More purple or violet hues will carry regal or royal, noble and spiritual associations. "Darker variances of radiant orchid may also seem mysterious, wise or honorable," Cousins suggests.
While bold homeowners and designers can use radiant orchid as a dominant or accent color, Cousins predicted that most common applications will be as complementary hues.
She added the color works best with natural colors such as browns, taupes, bronze and greens. It also works well with grays or blacks.
Pantone also recommended pairing radiant orchid specifically with olive and deeper hunter greens, and with turquoise, teal and even light yellows. The company advised using the color to "liven up" neutrals including gray, beige and taupe.
3. Keep the Cost Down
It is best to stick with a colors that stand the test of time, for any long-term, expensive design choices and remodeling inspiration. Instead, think of using radiant orchid in paint, accent pieces and accessories — all low-cost items. The best way to utilize such a bold color is to work it into a bathroom, kitchen, or even living room in fun, easily replaceable items. After all, Pantone does come out with a new color every year!
Use pillows, lamps, throws and occasional chairs, or paint an accent wall that can easily be repainted advised design personality Libby Langdon. "Use the color as a springboard for re-invigorating the home," but keep big-ticket items like a sofa or a rug in neutrals, she added.
A few accessories in shades of radiant orchid can go far in a room, said Linda O'Boyle, owner of Metro Home Style in Syracuse. "The great thing about accessories (candles, throws, small area rugs, throw pillows, pottery) is that you can easily change them when you get tired of the color. If you want a bigger statement, select one piece of furniture as your accent piece or focal point for the room."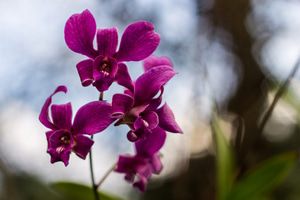 4. Let Color Simply Bloom
The easiest way to add the color to your home? Capitalize on the color and beauty of a Phalaenopsis orchid, which the color gets its name from. Orchids will pay homage to the color, while adding life and vibrancy to a room. Choose orchids that thrive in the intermediate or warm environment that best fits in your radiant, warm home from WarmlyYours Radiant Heating. The American Orchid Society offers information about how to keep your orchids looking radiant.
At WarmlyYours, we love all things radiant, from floor heating and towel warmers to snow melting and roof and gutter deicing. We are excited that, as color of the year, radiant orchid offers an abundance of new ways to bring radiance into the home. Have you added radiant orchid to your décor? Share your tips and photos for creatively adding this vibrant color to your home on the WarmlyYours Facebook page or tweet them to us at @WarmlyYours.
Sources:
http://www.mysanantonio.com/lifestyle/trends-style/article/Radiant-Orchid-brightens-the-year-5165367.php
http://designshack.net/articles/inspiration/radiant-orchid-named-pantone-color-of-the-year-now-what/
http://www.syracuse.com/living/index.ssf/2014/04/radiant_orchid_shop_pantones_color_of_the_year_this_spring.html
http://www.dailynews.com/lifestyle/20140306/radiant-orchid-is-the-color-of-the-year#author1
http://www.aos.org/Default.aspx?id=416
---